Turning Resistance into Assistance
The Senior Corner topic in the Sept. 14-20, issue of Up & Coming Weekly was "When Seniors Say 'No' to help". We shared many reasons why a senior might say they do not want help in their home.
When there are concerns about safety, it is reasonable for family caregivers to express the desire for assistance for their loved one. Safety issues might involve poor nutri-tion, eating expired foods, mismanagement of medications, opening the door to strangers, unwelcome phone solicita-tions, being a fall risk or many other issues. Having con-cerns are always the reason help in the home is offered to a senior.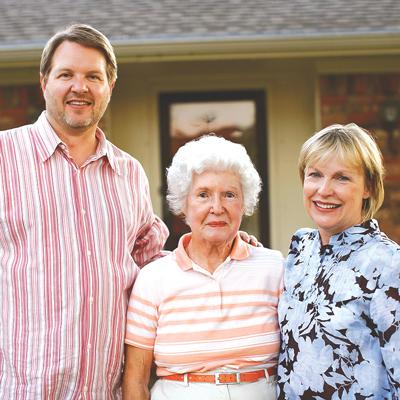 Following are strategies from Home Instead Senior Care and Dr. D'Aprix, a family caregiver consultant, to help family caregivers turn resistance into assistance.
• Understand where the resistance is coming from. Ask a senior parent or loved one why he or she is resisting.
• Explain your goals. Remind an older adult that you both want the same thing. Explain that a little extra help can keep them at home longer and will help put your mind at ease as well.
• Bring in outside help. If a relationship with a senior is deteriorating, ask a professional, such as a geriatric care manager, for an assessment. A third-party professional can provide valuable input.
Also, go to www.4070talk.com for tips on how to talk with a loved one. If you are having problems getting through to your older adult, consider asking an-other family member or close friend to intervene. If you're not making headway, perhaps there's someone better to talk to that older adult.
• Research options to find the best resources for a senior in the community. The local Area Agency on Aging or geriatric care managers are great community resources.
Or go to www.homeinstead.com and click on the re-sources tab for The Home Care solution, a guide for family caregivers to help them find the best in-home care for their loved ones. If you decide outside help is needed, reassure your parents and tell them you have researched caregivers and you are confident you have found the best you can find to come into the home to help.
• Respect a senior's decisions. Sometimes you won't agree with an older adult's decisions and that's okay — as long as that senior is of sound mind, he or she should have the final say.
Please remember that if a senior has dementia, a doctor or geriatric care manager should be consulted. Using logic often will not work with the senior so other strategies must be used.
Once again, unless a senior has dementia, he or she has a right to make the final decision about care, even if a family caregiver or professional doesn't agree. The flip side is that family caregivers have the right to suggest limits on behaviors that they think are risky.
Without additional resources and education, the desire to be a perfect fam-ily caregiver can lead to burn-out. Perspective can come from friends, support groups and professional or informal support networks.
The battle to turn resistance into assistance can be fierce, like seniors who call police when a professional care-giver shows up. Education can help arm family caregivers with the tools they need to cre-ate a win-win everyone.
Photo: When there are concerns about safety, it is reasonable for family caregivers to express the desire for assistance for their loved one.