Please Take My Seat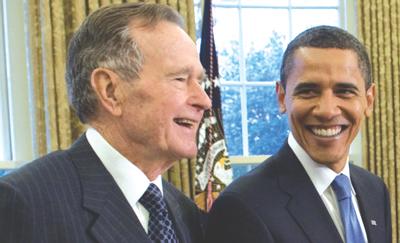 Let's just admit it.
The South is hot right now. Hotter than a firecracker. The joint is jumping. The place to be seen, and — forgive me all you grammarians out there — "where it's at!"
The talking heads tell us that for political year 2012, North Carolina is the new Ohio, and we are indeed seeing President Obama and his surrogates dropping in to visit with increasing regularity. As soon as the Republicans settle on their nominee, we can expect to see him or her with equal frequency.
Ordinary tourists turn up as well, sunning themselves on our beaches, and snapping photos of our colorful mountain leaves. I have even heard "bless your heart" come out of the mouth of a distinctly non-Southern network television anchor. Our foods are hot as well, with pimento cheese shedding its humble origins and popping up on trendy big city menus across the country. A recent issue of the New Yorker magazine, a high-tone publication usually chronicling all things New York, sports a lengthy piece on a Charleston chef whose mission is to revive traditional Southern cooking as it was at its peak by recreating its original ingredients in their organic, pre-industrialized agriculture forms.
Yum! I can hardly wait for that effort to succeed.
It seems that everyone wants a little piece of us in whatever form they can get it. At least one point of Southern pride seems to be slipping, though, which both alarms and saddens me.
America's "old grey lady," The New York Times, ran a story by Kim Severson recently with the disheartening headline, "A Last Bastion of Civility, the South, Sees Manners Decline."
My maternal grandmother, a steel magnolia born, raised and laid to rest in Kinston, N.C., held that manners are the "glue" that holds us together. If pressed, she would say that manners are what keep us from killing each other. My own experience has taught me the truth of her wisdom. Manners are the tool that can keep families from exploding into open warfare, give friends the opportunity to love the best of each other and overlook the rest, and, until recent years, allow politicians to debate each other by day and dine together by night. Manners are a vehicle to show respect to other people.
Southern children are often taught to say "Yes, sir" and "Yes, ma'am," but manners are more than just going through the mechanics of polite behavior. They are practiced to make other people feel comfortable, and what could be kinder and more courteous than that?
Former President George H. W. Bush, or President Bush the First, is often said to have perfect manners, which he displayed when a White House dinner guest made what could have been an embarrassing social gaff. The guest, obviously unfamiliar with the formal custom of using fi ngerbowls, picked his up and drank from it. The President, who knew very well about fi ngerbowls, did not miss a beat in making his guest comfortable. He picked up his fi ngerbowl and sipped from it as well.
The NYT's article says the South, long viewed as the nation's most polite and gracious corner, is slipping in the manners department.
Most of us have seen an example of this.
My most recent one was a perfectly normal-looking woman motorist who apparently took issue with some aspect of my driving and angrily poked a finger at me — a finger which was defi nitely not a thumbs up "atta girl" for my skills behind the wheel. I cannot imagine anyone doing this to my grandmother.
I see men who no longer stand when a woman enters the room and able-bodied people of all ages who do not yield their seats to the elderly, the handicapped or someone unusually burdened. The NYT quotes an Alabama second-grade teacher who bemoans the current low level of manners and says parents who have moved South from somewhere else instruct her not to teach their children to say "ma'am" and "sir." "Too demeaning, they say." It also details an Atlanta lawsuit involving two men who declined to give up their seats at the bar to two women.
Oh, well.
If we are honest, though, we have to concede that manners can be used to "keep people in their place" — not necessarily a good thing.
That being said, I buy my grandmother's argument about the "glue." Manners do grease the skids of human interactions. They do make us comfortable with each other and help turn some us from mere acquaintances and business connections into fast friends.
They are part of our Southern charm and part of what endears us and our region to people from all over the nation and the world. These people come to our community with the military, and they are coming to our state next year for the National Democratic Convention. The world's spotlight will be trained on us, and it is our best interest for the South to shine in every way.
As one Southerner optimistically told the NYT, "It'll be all sweet tea and hush puppies."
Yes, ma'am, I certainly hope so.
Photo: President George H.W. Bush is said to have perfect manners, the kind that allow politicians to debate each other by day and still dine togther by night.