2011: A LOOK BACK
2011 has come and gone, and many people are probably glad to see it go. With the New Year come expectations of things getting better, of a fresh start. That seems incredibly important as 2011 winds downs.
2011 has not been kind.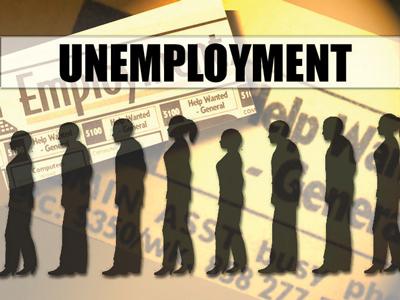 Unemployment has soared, businesses have failed, financial leaders have scammed those who trusted them, our government has floundered and many have given up hope. But all is not lost. Businesses who managed to ride the storm see hope in 2012. They learned to do more with less, and to see the value in dedicated employees. If the economy turns the corner, hopefully those business owners, who weathered the storm, will remember they were not alone in the boat, and take care of the employees who steadily bailed water to keep the ship from sinking.
2011 also saw more Americans stepping up to help those in need. It saw more Americans finding their voice to speak out — even if some of them didn't know what they were talking about. The idea behind Occupy Wall Street — that those who have the most should step up to the plate and pay their fair share — was great. The way it played out was not. But maybe, some people listened.
2011 saw the death of Osama bin Laden and Mahmur Gaddafi. As these leaders who were tied to terrorism fell, an awakening occurred across the Middle East. During the Arab Spring, democracy began to bloom. Hope springs eternal.
In 2011, celebrity came cheap with reality TV stars claiming more press than the economic crisis. The news carried every movement of Lindsey, Kim, Courtney and the pregnant teen moms. Most of them attracted attention because the average person can look at them, and say, "Wow, thank God I'm not like them."
In Cumberland County, we've also weathered the storm. Businesses have been bruised and battered but most are still standing. We've seen growth in our downtown, but we've also seen loss. The demise of Dock's at the Capitol left a big hole in our downtown. As the year ends, construction is underway and a new plan is being made for the building.
The BRAC move is complete. Some new neighbors have joined our community. But as the year winds down, Fort Bragg announced cuts in jobs at the XVIII Airborne Corps and at the U.S. Forces Command.
Many of our neighbors and friends have returned from Iraq. As the last soldiers rolled out of Iraq last week, many in the community breathed a huge sigh of relief — while others turned the eye around the globe to try and plan for the next mission our military will have to tackle.
As 2011 chugs to an end, many in our community will pause to take stock of what has happened and to plan for 2012. We are doing that here at Up & Coming Weekly. We have weathered the storm. We have an awesome and dedicated readership. We have community partners who have supported use throughout the years, and who will do so in the coming year. We have an awesome staff that has proven themselves time and time again. 2011 may not have been kind, but it didn't beat us. We are going into 2012 with a renewed dedication to our community and our readers. Stick with us; the best is yet to come.
Photo: Unemployment continued to soar in 2011.