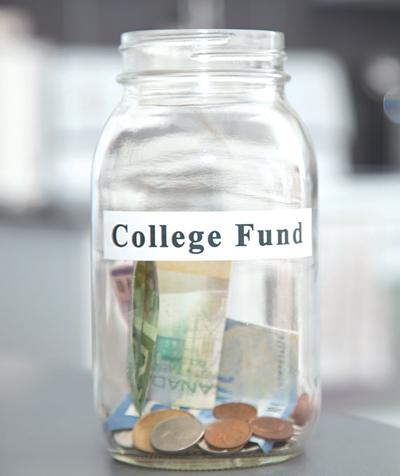 Are you considering going back to school? Many jobs are skill specifi c and without the right education it can be difficult to break into the job field of your dreams. Today, many high-paying jobs list a community college education as the foundation for entering into positions requiring specialized skills. This is good news because your neighbor, Fayetteville Technical Community College (FTCC), has more 120 exciting programs to choose from — and at an affordable cost!
As with all new endeavors, you are probably wondering if you can afford to attend school. The cost to attend FTCC is affordable, and Fayetteville Tech also offers fi nancial aid. In fact, the annual cost for tuition and fees to attend FTCC is approximately $1,686. Students who are interested in pursuing a four-year degree can use FTCC as a stepping stone to take their first two years of study and then transfer to a four-year college or university to complete the fi nal two years. It's not only a smart way to earn a four-year degree, but it's also a smart way to get a solid foundation on your education. Below are some of the major funding programs available to students at FTCC:
• Pell Grant: This is a major United States Entitlement available to qualifi ed applicants. The maximum amount available is $5,500.00.
• Scholarships: Scholarships are a popular form of fi nancial assistance because the money from scholarships does not have to be paid back. Qualifi cations and award amounts from scholarships vary.
• Federal Direct Subsidized Loans: The Department of Education (DOE) offers this loan to students who demonstrate financial need. Students must pay back this money once school attendance has stopped. However, the federal government pays the interest on the loan as long as the student is in school.
• Federal Direct Unsubsidized Loans: These are low-interest loans made by the DOE to students who do not qualify for a subsidized loan. Unlike the subsidized loan, the DOE does not pay the interest on this loan. Loan interest accrues as long as the student is in school. Six months after the last date of school attendance, the student must begin making payments to pay back the loan.
This represents a quick overview of some of the major sources of educational funding available to students. Why not get started on a new career path today? To get started, there are two important steps that must be accomplished:
1. Apply for Admissions: Go to the FTCC website at: http://www.faytechcc.edu/. On the lefthand side of the page, click on Getting Started. You will be able to access the online admissions application at this location, and you can also see other items you may need to accomplish.
2. Apply for Financial Aid: Go to The Federal Student Aid website at: http://www.fafsa.ed.gov/.
As you fill out this application for fi nancial aid, you will be asked to provide the FTCC school code. The FTCC school code is 007640.
FTCC offers many programs of study leading to the awards of diploma, certifi cate, and associate degree. To help you reach your goal, Fayetteville Tech also offers many resources, including a variety of fi nancial aid options. With the start of the new year, we invite you to invite FTCC into your life to help you achieve new skills, enhance your existing skills or help you change to a completely new career path. The choice is yours, and the opportunities awaiting you are endless. Learn more about FTCC at www.faytechcc.edu.
Photo: To help you reach your goal, Fayetteville Technical Community College also offers many resources, including a variety of fi nancial aid options.