'Tis the Season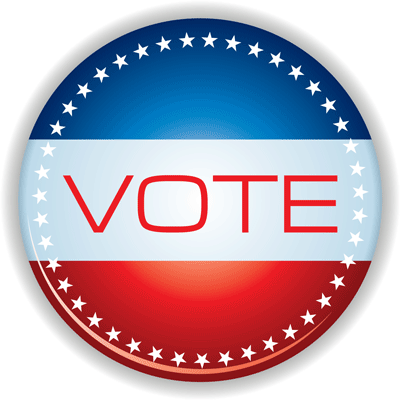 I cannot imagine any living, breathing American over school age not knowing that this is a presidential election year and that voting is almost upon us. Early voting in North Carolina begins Thursday, Oct. 18, so it is really just a matter of days before we will begin deciding who will be our leaders for the next two to four years. Terms in the United States Senate are six years, but there is no U.S. Senate race in our state this year.
Having voted in every election I can remember since I registered too many years ago to ponder and having been through five election cycles as a candidate, I have some thoughts I would like to share.
Most of us have long since decided whether we will support President Barack Obama's re-election or whether we would like him to be replaced by challenger Mitt Romney, so there is not much to say here except do your duty and get to the polls on your candidate's behalf. If you are still an undecided voter — a real rarity, I will pray for you. You are probably getting so much mail and so many phone calls, it feels like a siege.
Next on the ballot will be North Carolina's 13 Congressional seats, all of which are on the ballot.
If you have turned on your television any time since Labor Day, you have seen countless ads promoting — or more often — trashing one candidate or another. Some are so outrageous, they are actually funny, and I have laughed out loud at more than one. The bobbing heads attached to fake bodies are my favorites. That being said, ignore them all. They are filled with half-truths, and the occasional outright lie. Think of them as amusing television interludes, and failing that, hit the mute button until they pass.
Do not allow yourself to be taken in by this deliberate and bottom-feeding political manipulation.
Then will come the race for North Carolina's open Governor's mansion.
More Tar Heels are probably still thinking about this one than we are in the presidential contest, so see above and skip over the political ads for Governor which seem less amusing to me than the Congressional ads but still loaded with half-truths and innuendos. Read what you can about Walter Dalton and Pat McCrory. Observe them in action — not in paid advertising and judge for yourself which man is more knowledgeable about our state and the issues we face and which man is willing to answer honest questions from the public, even personal ones. This is not a beauty contest or one about likability. It is a question of knowledge, experience and capability.
Next come North Carolina's Council of State races which are always tricky, because they involve specialized fields of expertise like insurance, financial investing, public education, labor laws and such. Moreover, the people who run for these offices, even incumbents, are rarely well known outside their areas. I have found it helpful on occasion to talk to people I know who work in a particular area, say farming or my insurance agent, to get his or her take on the most qualified candidate in their fields. Checking out their campaign websites to determine whether they have actual experience in the areas they seek to address might also be helpful. Generally speaking, running for office demands few requirements beyond adulthood, livin
g in the district and breathing. Candidates for the North Carolina General Assembly will come next. These races are much like Congressional races, highly contested and highly partisan. The advertising at the state level is generally more mailers than TV, but it all arrives with the same issues as above, so beware. The good news is that since the candidates who are running for the legislature live right here among us, we are more likely to know them personally or know someone who does. That makes their characters, capabilities, experience and political positions easier to find and to assess. Ditto for candidates for local offices, like county commissioner and school board.
All of this is vastly magnified by the U.S. Supreme Court's ruling two years ago that allows outside parties — including corporations, unions and entities created just for this purpose — to spend unlimited and unreported amounts of money on behalf of candidates. The races, especially the federal ones, generate most of such spending, but it is a factor in the Governor's race as well and in some legislative contests, each of which has become much more costly and much uglier.
So here you have my take on the political landscape in this presidential year.
Ours is a flawed election system, to be sure, but I have yet to see one for which I would exchange it.
Please remember to exercise your right and responsibility and vote this year.