By the time Christmas Eve arrived, I had already been arrested, kicked out of school, yelled at mom and even hit my dad. For a young 14-year-old girl, this was quite an accomplishment. Only a year earlier I was an A-B student with bright prospects, loving relationships with my family and a pretty religious girl.
Even though I hung out with friends at school and had more in common with them, in reality my grandmother was my best friend. When I was sad, she was there. When I was happy, she was there. When I performed in the choir or played soccer, she was there. She was always there. On my birthday it was always a crisp $20 bill. At Christmas it was her homemade Christmas fudge. On the fourth of July it was her famous tuna fish sandwiches. She was there.
Then, she wasn't.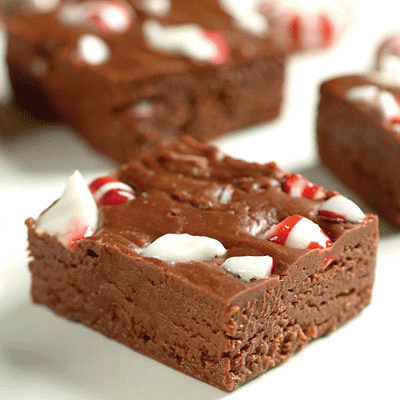 Early April she died at the ripe young age of 59. It was a drunk driver swerving onto a sidewalk that took her life. It happened in the middle of the day.
And now it was Christmas Eve. I told my family emphatically that I would not celebrate Christmas. I didn't believe in the holiday and had nothing to be happy about. I immediately went to my room. My parents argued that night about how to deal with me. I could hear them in the other room. I have to think that they also knelt and prayed because they would do that sort of thing.
My mom came in several times to plead with me to join Christmas the next morning, but I belligerently said no.
Resentfully in the morning I listened as my brother, sister and parents laughed and sang songs celebrating a holiday during a year when there could be no joy. My grandmother, my best friend was not here.
When the morning activities had ended and the afternoon lunch was finished, I knew the family would be watching a movie in the family room. I quietly made my way to the kitchen to get a snack. I was hungry, having avoided the festivities all day.
I was never sure if my father heard me, or if he just happened to come into the kitchen for a snack, but he walked in while I was smothering mayonnaise on bread for a turkey sandwich.
"Sarah," he said in a gentle voice, "If you are going to eat, you need to at least open your presents."
Reluctantly, I agreed. In reality, I knew it would be another opportunity to ridicule the family's lack of caring about my grandma dying. The first gift was a sweater from my brother. "Thanks but I wouldn't be caught dead in that thing," I said shamelessly. I next opened one from my sister. She got me a new watch. "I will wear the one grandma got me," I said emphasizing the word "grandma." I was no kinder about the multitude of gifts my parents got me that Christmas.
The last package I received said it was from grandma. My entire family seemed genuinely surprised that the gift was even there. If not for the surprised looks, I would have been certain it was a cruel prank. I opened it slowly to find a batch of her Christmas fudge. I snickered and said, "Like this is really grandma's fudge."
I hastily cut a piece. As I took it to my mouth I could smell the fresh peppermint aroma and that alone brought the many wonderful memories of my grandma back to me. The flavor confirmed that this was indeed my grandma's fudge. I don't know if it was the patience and love of my family or the taste of the fudge, but I had a sudden realization of what I had been doing. The tears began to flow. My mother hugged me and then my father.
I did not become perfect overnight. In fact, it was a long road and took many months to repair my life and the relationships I had nearly destroyed. But over time, they healed and so did I.
Every year since then I have received a package of my grandma's Christmas fudge. Even when I moved away from home it somehow seemed to make it under my tree or onto my doorstep. It took nearly 20 years for me to discover that it was my brother making and delivering the fudge. He still makes and delivers grandma's fudge every year, and for that I am forever grateful.