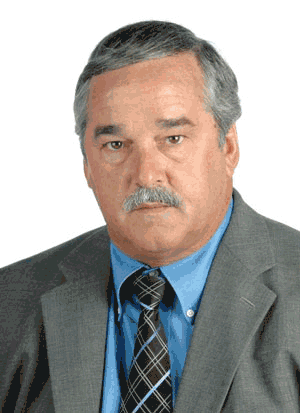 Well, I think the final chapter is now in the process of being written on the misadventures of Hope Mills' lost boy, Tonzie Collins. Wow! It seems Collins has more lives than the world's luckiest cat, and a teflon shield that makes sure any and all charges, accusations and complaints made against him just don't stick.
So far, so good, Tonzie; however, I think the good people of Hope Mills have had just about enough.
Hope Mills is a small but prosperous and growing community with a great deal of potential. It's growing and gaining new residents and businesses and now with the proper direction and leadership of Mayor Jackie Warner and the Hope Mills Town Council and the enthusiastic leadership of Chamber of Commerce President Jan Spell, the future of Hope Mills looks bright. But only if it can get out from under the dark and humiliating shadow being cast on it by Collins.
If you don't know what I'm referring to, local and long time resident and town council member Tonzie Collins has been the center of legal and social controversy for years in Hope Mills, costing the town residents greatly in terms of tax dollars and dignity. The latest flap was over alleged comments made to a 19-year-old female town employee. As a result of this incident — and more than a dozen other complaints against Collins — he has been directed not to talk to town employees or be in any non-public areas in Hope Mills' town facilities without the permission of Town Manager John Ellis. This action was initiated by the town council. Collins cast the only dissenting vote.
Now, personally, I like Tonzie. He has always been nice and civil to me. I even met him and his posse once at the McDonald's restaurant he frequently mentions in his conversations. The posse being the many friends and supporters he has developed over the years. Collins has a group of supporters in Hope Mills that he has cultivated over his 30 years of town service. But, now, many of the town's people feel it is time to stop this silliness. And, so do we.
The town of Hope Mills has a right to move forward without this albatross around its neck.
Even though Collins claims that the more than a dozen accusations made against him are unsubstantiated, I've got to say where there is smoke, there is usually fire. The cost of dealing with Collins' good-ole' boy antics is getting way too pricey for this small, but growing community. Everyone wants to move on and put the madness behind them. It is our hope that Collins will take the high road and see the logic here.
Will it happen? I have no idea. Your guess would be as good as mine. But, I do know this, something positive must happen soon if Hope Mills expects to continue its growth and positive economic development. Collins is a smart man and could be a huge asset in moving the community forward, but only if he recognizes that he is not above the law and that the "Aw, shucks, I was just telling a pretty little gal she was pretty," doesn't fly in 2013 — especially from elected leaders. Hope Mills is ready to move forward and there is no place for that kind of back slapping, guffawing buffoonery in positions of leadership.
Remember that today (July 3) marks the beginning of the balloting for 16th Annual Best of Fayetteville readership survey. So, don't forget to VOTE for your favorite person, business, organization or venue. We are all about local. Thank you for reading Up & Coming Weekly.