Ask the Tough Questions: Then Vote
Well, have you heard enough about Trayvon Martin, George Zimmerman, Rolling Stone Magazine and Tonzi Collins?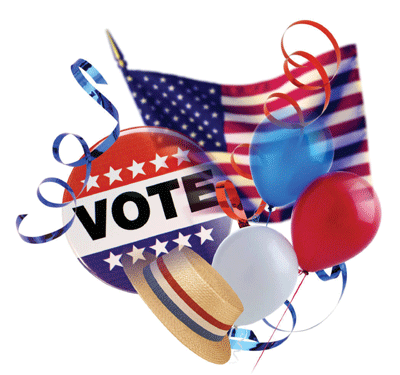 If your answer is yes, then that's good, because now it's time to focus on the political winds that are starting to blow throughout our community. The Filing period ended last Friday and even though all of the municipal races countywide are important, all eyes will be focused on Fayetteville. Five city council seats are up for grabs including the mayor's seat now that four-term Mayor Tony Chavonne has decided not to seek a fifth term.
This could be a very, very good thing for the Fayetteville community. This election is bringing new faces and new voices with fresh ideas to tackle the municipal challenges that have been so well de鴀ned in recent months. Crime, safety and jobs continue to be the most obvious concerns and lead the list among Fayetteville citizens. At least, that is what all the surveys, studies and statistics are showing.
No one is denying that these concerns are not real, and each will be the center plate of every candidate's campaign speech; however, in real life, those citizens who must deal with Fayetteville's municipal government each and every day know our problems are much more severe. High crime rates, concerns about safety, high unemployment and lack of economic development are the result of unresponsive government.
In other words, poor service and lack of real communication with the residents have brought us to this point. Now, I have no idea who will be elected mayor or to the new city council, but I do know this: for Fayetteville to grow and prosper in the 21st century we need leadership. Real leadership. Leadership that builds consensus, instills pride and can motivate the community into action. Leadership is being a good listener and then taking some sort of constructive action. Being a good leader is also knowing how to be a good follower and recognizing when to do the right things for the right reasons regardless of consequences.
Choosing these types of leaders is our responsibility and ours alone. This is what voting in a free society is all about. In the long run, it's never about money, race or social status. It's about leadership and who can get the job done keeping the best interests of Fayetteville residents above that of self interest — not an easy task in the world we live in today.
Rest assured, come November 5, we will get what we asked for and what we deserve. One only needs to look at the recent fiscal collapse of the city of Detroit or the blood-drenched streets of Chicago where 100 murders took place in a month, to see the results of a failed system — both of which started at the ballot box.
Interview the candidates. Ask them the tough questions and demand specific answers. Try these: Why doesn't our community have sewer-line hook ups? Why don't we have bus transportation in our community? When can we have more swimming pools and parks for our children? How are you going to reduce crime? Why does it take the city 120-150 days to approve a set of plans? Why do city officials and department heads not return phone calls? What will you do to make the Fayetteville City government more responsive to residents?
Ask them. Then Vote! See you at the polls.
Thank you, for reading Up & Coming Weekly.