The Future of Fayetteville
Well, for many there were absolutely no surprises in last Tuesday's mayoral elections. And, if you are a regular reader of Up & Coming Weekly you could have connected all the dots yourself weeks before the election.
No secrets here. Nothing mystical or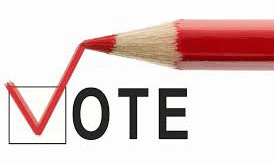 magical and we surely are in no one's inner circle, however, our audits have shown that 70 percent of our Up & Coming Weekly readers are registered voters, care about their community and tend to resist partisan political labels. So, after 18 years of publishing, I can confidently say we know our readers and we know this community.
During the primary period we opened our publication up to all of the candidates who wanted to speak to the residents of Fayetteville about their positions on important issues facing our city in the not so distant future. Many took advantage of the offer.
That invitation is again extended to those who have made it to the general election in November. Needless to say, most of the real attention will be on the Fayetteville mayoral election between current City Councilwoman Val Applewhite, who lead the primary election with 44 percent of the vote, and local businessman and former City Councilman Nat Robertson.
It will be a race determined by the residents of this community and I'm not talking about voter turnout. I'm referring to how the voting residents feel about what direction they want to see the City of Fayetteville go over the next couple of years.
Here's what to watch for.
Even though both candidates agree on many of the same issues, their priorities and methods for achieving these goals and solving problems are radically different. Who can get the job done is the $64,000 question and that will be left up to us to decide. So, let's just hope each of these candidates not only clearly articulates and defines their positions on the important issues but, shares with us how they intend to achieve these goals and with what resources.
Fair questions all, besides, this is the leadership they are supposed to bring to the table. Here is what our readers are telling us they want to see and hear from the candidates.
They want the candidates' campaigns to stay objective, positive and focused on the issues.
They want to hear specifics on how they will proceed in solving the community's problems and improving our city and quality of life.
During the upcoming forums they would like to hear the candidates speak to each other rather than answer redundant questions from boring, lackluster moderators.
Finally, they want no partisan politics or references to race. The Mayor of Fayetteville represents all of the people — all of the time.
There should be no need for partisan attacks or race baiting between candidates the quality and caliber of Robertson and Applewhite. Both are successful in their own right and both are educated and articulate.
It is our hope that they will bring these qualities to the forums and will rationally and realistically discuss the very real problems that are facing our community from economic development to dwindling resources to crime. This is the time when true leaders need to lead from the front in an open and definitive manner.
We wish all of the candidates great success in the upcoming election, but remember, we will be watching.
Thanks for reading Up and Coming Weekly.
Photo: Elections are scheduled for Tuesday, Nov. 5. Don't forget to cast your vote.