Breaking Up Is Hard to Do
Will the conduct of business in our nation's capital by the members of Congress ever make sense? Sometimes I think they are so out of touch with the American people that they are dismantling America one Constitutional right at a time. This has gone from a national pastime to cruel and unusual punishment. Shall our sovereign states go unprotected? Who knows? No one can begin to guess what our leaders in Washington are thinking.
These are just a few of the thoughts going through my mind when I received the news of the Defense Department's decision to recommend taking the C130H aircraft out of service as part of its 2015 budget. Certainly, it is a puzzling and disheartening scenario. The Air Force's 440th Air Wing Command has called Fort Bragg home for many years. Fort Bragg is the ho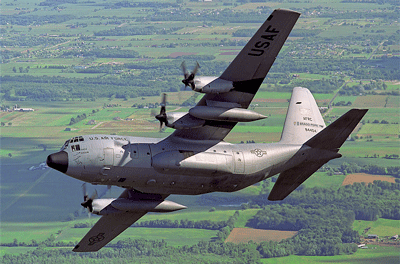 me of the renowned 82nd Airborne Division, which when paired with the 440th Air Lift Command, assured the rapid response of American troops, supplies and equipment. There are no such assurances anymore and many see little logic in the process.
Sure, the loss of the 440th and the C 130H would devastate our local community's economy (1,000+ jobs and millions in economic impact) and we are very concerned about that; however, this situation at best pales in light of what we will lose in terms of integrity, military readiness, national security and American pride.
This is not a well-thought-out recommendation and every citizen from the mayor's office to the Chamber of Commerce, including every state and local politician, needs to weigh in on this serious issue. An issue, I might add, that is not partisan and has no bearing on what race, religion or sexual preferences you may have. This decision, if it becomes reality, is another example of Washington trying to balance its budget without recognizing or acknowledging the billions of tax-payer dollars lost to rampant and unbridled government waste, fraud and abuse. Amazing and disheartening.
Let's all hope that Defense Secretary Chuck Hagle, by reducing our military to 1940s levels (450,000), is trying to rally the American people by sending a message to Congress. That message? "Cut the military budget? What are you thinking?" Our world is unsafe. Are we not interested in protecting our nation's interest?
Locally, separating the 82nd from the 440th would be an extremely bad decision. Breaking up is hard to do. In this case, it could be deadly.
Thank you for reading Up & Coming Weekly.
Photo: The Defense Department's decision to recommend taking the C130H out of service will impact the local economy as well as national security.