Back to School: Support Our Teachers

With the end of summer fast approaching it is time to start thinking about going back to school. Sure, the lazy mornings were nice for the kids. The trips to visit relatives, the weekends at the beach, the day-trips with grandparents and extended family to various points of interest were all fun. But we are ready to get back to a predictable schedule and the challenges and changes that come with every school year.
My family has our own version of preparation that includes back-to-school shopping, poring over class schedules, furious texting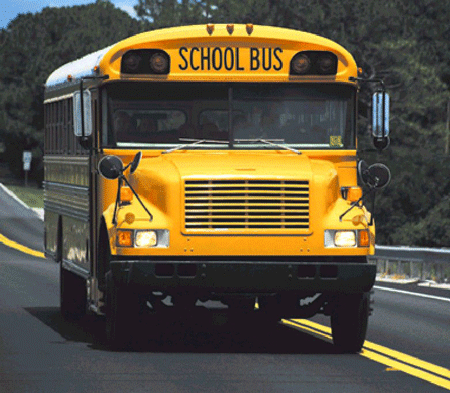 back and forth with friends to discuss said schedules, talks about expectations and extracurricular activities and attendance at a series of open houses and back-to-school nights. I can't help but wonder how teachers across the country are preparing for the coming school year. As they attend workshops and prepare classrooms to receive the next generation of leaders, are they excited to meet the youngsters they will spend 180 days with this year? Are they fired up about the subjects they are going to teach? Do they feel supported by the school boards, administrators, parent teacher associations and other education-related groups? I'm sure it is different in every district, school and classroom. One thing I do know is that every day when I release my kids into their care, my expectations are high.
So it seems reasonable to me that I do everything in my power to help my kids succeed and to make the teacher's job a little easier if I can. I like to believe that my offspring always get a good night's rest, turn things in on time, study for tests, remember all their supplies and lunch money and play well with others. I'd be lying if I said we pulled it off every day without fail. Multiply that by the number of students in classrooms around the country and it is clear that teachers deal with much more than teaching every day and they are usually quite gracious and patient with kids and families who are truly trying to do their best to make sure the school year is successful.
If you are a teacher and you are reading this, please know that there are many thousands of parents who stand in awe of you and the amazing things you accomplish each day. Thank you for your long hours in and out of the classroom. Thank you for your patience, your commitment, your dedication to children. Thank you for the structure and color that you add to a child's day and for taking on the responsibility of joining parents in turning our young people into healthy, responsible and productive citizens. I don't know all the challenges and burdens you face. I do know that I could not do what you do and I am one of the many who stand in awe of you.