Going, Going, Gone!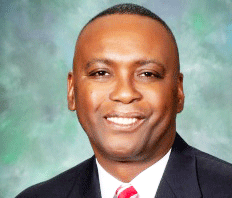 Old news. The vote is in 4 to 3 against a public hearing offering an incentive package to Sanderson Farms that wanted to bring 1,000 jobs to Cumberland County by locating and building a $113 million dollar chicken-processing plant in a vacant, 15-year-old industrial park located off Highway 53 in Cedar Creek.
Too bad, so sad. But, is the issue completely dead?
Only County Commissioner Charles Evans really knows for sure. Even though there were three other dissenting votes (Ken Edge, Larry Lancaster and Marshall Faircloth), it was Evans' swing vote that ultimately killed the deal and started the fierce fervor of confusion, displeasure and discontent throughout the community.
Honestly, from where we stood, the majority of the county viewed Sanderson Farms as a positive move toward higher paying and better paying jobs, much needed healthcare and a better quality of life for many Cumberland County residents.
Those in Evans' district were taken totally by surprise when County Commissioner Charles Evans, who was held in high esteem as the biggest champion and proponent of the poor, needy and downtrodden, abruptly turned his back on his constituents and voted an astounding "No" on what is now viewed as a minor misunderstanding and petty technicality.
I personally asked Commissioner Evans to consider requesting a "do over" now that he has a better understanding of the process and how strongly the community really feels. After all, Evans is popular. He was the top vote getter in Cumberland County. Surely, he must feel some compassion and commitment for the people who trusted and elected him.
No, Evans felt nothing.
This level of action and disappointment can only be fostered by someone so terribly narcissistic or illiterate in the ways of humanity. Evans must not have been much of a student of the teachings of the late and great Rev. Martin Luther King, Jr. In King's "I Have a Dream" speech he talks of "the bank of justice" and "great vaults of opportunity of this nation." Both leading to "riches of freedom and the security of justice."
In the opinions of many, Evans has robbed the bank of justice and emptied the vaults of opportunity for many people assuring them limited opportunity with a taste of injustice.
Evans has slipped off the "solid rock of brotherhood" and overlooked "the urgency of the moment" thus betraying his own constituents.
However, Evans can fix it. If he moves quickly and, assuming Sanderson Farms is still interested in locating in Cumberland County, Evans can request a "do over." And, why not?
It would be for the greater good of the entire community and not for a few dozen "red-shirted" elitists.
With all our elected officials campaigning on and paying lip service to eliminating crime, hunger and homelessness, voting down more than 1,000 good-paying jobs sets an all-time high in new lows, don't you think?
Someone much smarter than me asked: "Do you know the best way to stop a bullet?" Answer: A job!
Needless to say, I hope, there is still time to right this wrong. It is up to Commissioner Evans. However, if we miss this opportunity, the entire community should not forget Sanderson Farms and what dastardly deed has been perpetrated on us. So, come election time, perhaps more time will be spent judging the content of a candidate's character rather than the color of their skin.
Thank you for reading Up & Coming Weekly.
Photo: Even though there were three other dissenting votes, it was Evans' swing vote that ultimately killed the deal with Sanderson Farms.