Navigating the college selection process can seem like a daunting task, but it doesn't have to be. This should be a time of great excitement, discovery and anticipation.
Making the list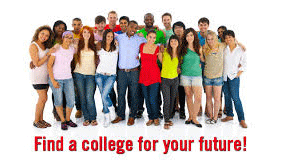 First, ask questions to figure out what a student needs to succeed.
• "How do I learn?" Colleges can have different teaching philosophies that may fit one type of student better than the other.
• "Big or small?" A big school might have more amenities, but have lecture classes with upwards of 200 people. At a small college, the emphasis might be on intimate discussion and personal attention
• "What do I want to study?" Students frequently change their majors, but finding a department that works for a student's early goals is a good start.
• "Is there academic support?" Services like tutoring, study and writing centers and professors who are available to students can help when the going gets tough.
• "Where do I want to be?" Close to home or far away? In a big city or a small town? Like in real estate, location is everything.
• "What about after graduation?" Will a college's academic program sufficiently prepare students for graduate school? If a student plans to enter the workforce, how does the college offer to help students prepare? What are the college's statistics on successful job placement? Does the school offer a network of dedicated alumni eager to help new graduates get a start on their careers?
Students looking at potential colleges should ask all of these questions and schedule visits to prospective schools. Nothing beats walking on a campus and experiencing the atmosphere firsthand. Some colleges can tailor special tours based on a student's interests, even arranging to give a peek at classes and athletics. A student shouldn't ignore the gut feeling they get while on the campus tour. If it feels right, there is a good chance it is right.
Choosing a college
After a student has applied and received acceptance letters and financial aid awards, it is now time to find the one school that fits.
The student shouldn't look for the "perfect fit," but rather the "best fit," taking all of the factors into account. Once the decision is made, the student should take advantage of every resource available on that campus.
College is a tremendous time of learning and growth that is best experienced by participation rather than observation.