Wear Green for Progress and for Jobs
My head is spinning! I just returned from a 10-day road trip and I have spent the entire weekend catching up on the local news. PWC and chicken plants: "Oh my!" I know what you are thinking, why don't I just Google "Fayetteville" when I'm on the road. Or, better yet, go online to the Fayetteville Observer's website and check out what's going on in my hometown. Well, I'll tell you why. It depresses me.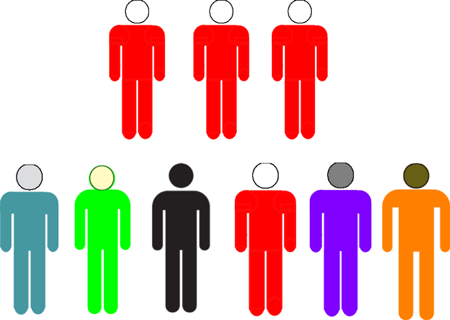 I must admit, I suffer from depression when I go online to read our local newspaper knowing that I am actually seeing and reading exactly what everyone else in the world is seeing and reading about our community. Embarrassing! Try it yourself.
Believe me, it isn't pretty. For all the wonderful things going on in our community, when you read about what's making news in Fayetteville, we come off like a cross between the "Gang Who Couldn't Shoot Straight" and the Three Stooges. This would be funny if it were not so sad.
Does anyone in a leadership position in Fayetteville or Cumberland County have any idea how we must look to the outside world?
I doubt if the people who are Googling Fayetteville are reading features and articles about our wonderful cultural arts programs, our compassionate and generous nonprofit organizations or our amazingly dedicated, talented teachers and school principals or our brave and dauntless military warriors. No, they are reading about grouchy city councilmen decrying "treachery" among us and others making silly suggestions like how we could possibly reduce the number of murders in our city by issuing city permits to better monitor these murderous neighborhood parties.
Sure, this makes perfect sense with plenty of logic like: now, the party host "doesn't feel he has to police the situation by himself." And, he "..may appreciate the beefed-up police presence." Isn't that reassuring. Are you kidding me?
It gets better. You can read about hired city staff dictating policy to our city council, who, unfortunately, don't know any better than to not listen to them. Or, how about reading about a rogue city manager who thinks our public utility is a piggy bank and a city-appointed public utility commission that was forced to sue the city in order to do its job of protecting and properly serving its citizens.
Now, add to that the Sanderson Farm circus and clown parade led by County Commissioner Charles Evans, whose uninformed decisions have punished the very residents he vowed to love, honor, respect and serve. Now, after the damage is done, Evans is attempting a "do over" to get the incentive issue back on the county commissioners' agenda for a joint public hearing on Feb. 2. This meeting will serve only to allow those local residents who would have benefited from Sanderson Farms $100 million dollar expansion into our community and the 1, 000 new jobs it would have brought, a final opportunity to have their voices heard.
So, I suggest you be at the Crown Coliseum on Monday, Feb. 2 and I very strongly suggest you take advantage of this opportunity to tell our leadership not only how you feel about the Sanderson Farms project, but how you feel about the way this entire situation has been handled. After all, these county commissioners, city councilmen and the Chamber of Commerce and the Economic Development Alliance all are supposed to be working for us — all 325,871 of us — and not just for a few dozen "red shirted" elite landowners.
Be there. Wear GREEN! That's right. Green for progress! Green for jobs! Green for the unemployed! Green for the homeless! Green for new local money! And, green, for the color of Evans face when he finally realizes how badly he let his constituents down. Wear green for bad politics.
So, Monday will be our day, one way or the other. Please be there. Each speaker will have a maximum of three minutes to comment. Citizens who wish to address the board may register prior to the event by contacting the clerk to the Board of Commissioners at 910-678-7771 or 910-678-7772. They may also e-mail cwhite@co.cumberland.nc.us. Speakers may also sign-up in the lobby the night of the hearing. Doors open at 5 p.m.
I love this community. It is my community. I have been here for more than 40 years. Met my wife here, started my family here, raised our son here, built my business here. Believe me, you didn't have to be born in Cumberland County to be from Cumberland County. So, if you sense that I'm a little put out, you are correct. We have a responsibility to secure a livable community for future generations, which includes jobs for everyone — even those low-skill jobs that still offer a living wage.
See you on Monday, Feb. 2 and thanks for reading Up & Coming Weekly.
Photo: Wear green this Monday to support progress in Fayetteville.