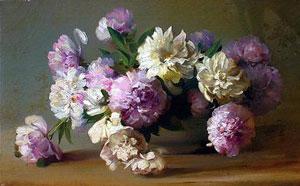 Fayetteville is an arts-friendly town if there ever was one. With several galleries, resources and support systems for creatives it is hard to imagine an organization that supports art and artists flying under the radar, but for many, Ellington-White CDC has done just that.
The group has been active in Fayetteville since 2007. Before that, Ellington-White CDC called Detroit, Michigan, home. At Ellington-White CDC, all art is valuable and one of the main goals is to ensure access and development of artistic experiences for everyone. Currently, the Ellington-White Contemporary Gallery is partnering with the Arts Council Fayetteville/Cumberland County in the show Earthy Abstractions. The show is on display at the Arts Council until May 16.
Earthy Abstractions showcases works by artists that use earth elements like soil, clay, wood, stone and other natural materials in their work. The pieces are connected by theme, texture or materials in their relationship to nature. The Arts Council Gallery hours are Monday - Thursday: 9 a.m. to 5 p.m.; Friday: 9 a.m. to noon; and Saturday: noon to 4 p.m.
"Currently we have a national exhibit on display in the Arts Council's exhibition space entitled Earthy Abstractions. It contains work from more than 35 artists from 14 states and is the first of what we plan to be many national high profile exhibitions," said Calvin Mims, the executive director of Ellington-White. "On May 9, we open another national show in partnership with the Cape Fear Botanical Gardens entitled Art and Flowers: Color, Form and Harmony. This is another national competition that will feature more than 50 floral inspired works of art from 33 national artists, several from this area."
Art And Flowers: Color Form and Harmony runs through June 20.
Exploring and encouraging diversity in the arts is important to Ellington-White CDC, and the programs it supports. Upon relocating to Fayetteville, Ellington-White CDC reached out to Fayetteville State University and CommuniCare and started programming that provides high-quality, after-school arts education to special-needs youth. It is taught on the FSU campus by professional artists. Other programs provide artists with the information and tools they need to engage the community and use art as a unifying concept in building a strong community.
"We bring much needed culturally diverse visual art that is reflective of our community here in Cumberland County. I also think that our Discovering the Arts program for young people is an important program for us," explained Mims. "With our program partner, CommuniCare, Inc., we have been exposing young people to the joys of the arts. Young people are given a positive outlet for their emotions and creativity."
In March, Ellington-White CDC partnered with the Department of Fine and Performing Arts at Fayetteville State University to bring Moving in the Spirit II: The Griot and Movement, a two-day regional dance conference to the community.
"What I love most about our work at Ellington-White is the excitement of discovery for everyone who comes to the gallery and makes a meaningful connection with a work of art," he continued. "We feel that the art scene here in Fayetteville is growing. There is a youthful excitement around the exhibitions we bring and the growing body of support from young local artists that makes me very hopeful for the future."
In addition to collaborations with local organizations, Ellington-White CDC offers show space in the Ellington-White Contemporary Gallery. This space features works by emerging and professional artists as well as touring exhibits. The focus is on shows that reflect and respond to cultural arts and diversity in the community.
Through outreach, programming and partnerships, Ellington-White CDC seeks to:
• Ensure access and development of artistic experiences for everyone;
• Promote investment in the arts as
economic development;
• Publicly champion the importance of the arts in everyday life;
• Expand public/private partnerships between schools, the community and arts organizations;
• Create an artist corps of professionals; and,
• Present after-school and community-based
arts programs
Find out more about Ellington-White CDC at http://www.ellington-white.com.