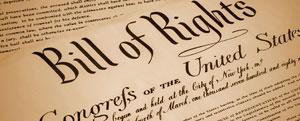 The Fourth of July 2015 will be here before we know it, with Americans of every stripe celebrating the one thing we all have in common — love for and pride in our free country and for the opportunities available to us and our families. We will stare up at red, white and blue fireworks from parks, beaches and backyards across our country; grateful that we are in the land of the free and the home of the brave. We are living the American Dream.
But what exactly is the American Dream?
Home ownership pops readily to mind, and that is certainly part of it. But the dream is much fuller and richer — education, upward mobility, good health, being with our families, freedom to make our own decisions and personal goals and desires of our very own. The dream differs with each generation and as our young country continues to evolve.
The CBS News magazine 60 Minutes and Vanity Fair magazine recently polled 1,002 Americans for the 2015 iteration of the American Dream. I found some of it affirming, some a bit disheartening and I suspect your take on it may be different than mine based on age, life experiences and personal opinions.
Here are a few of the findings.
Q: How would you describe the American Dream today?
As a mother I am not surprised that 44 percent of us answer this way: "Giving your kids a better life." "Having a successful career" comes in first for 22 percent. Blessedly, only 5 percent of us value "becoming wealthy overnight" and only 2 percent say, "becoming famous."
Q: Who has had a better life?"
Two out three — 66 percent — of us say we have a better life than our parents did. I agree with this one. I am now more than 10 years older than my mother was when she died, and one year behind my father's departure. Our more welcoming culture has also opened more doors for my children and me than my parents could have imagined. If they had defined their American Dream as a better life for their children, I think they achieved it.
Q: Which is most important in achieving the American Dream?
Almost half of us — 44 percent — say a college education. Second, at 22 percent, is being an American citizen. Far behind in single digits are being born wealthy, speaking English, having health insurance and being white.
Hear! Hear!
Q: Which of these people best embodies the American Dream?
Steve Jobs tops the list, with Oprah Winfrey, Sam Walton and Rosa Parks less then 10 points behind. Last on the list, at 1 percent, is Kim Kardashian. I find this result deeply affirming that our nation is on the right track.
Q: Would your first American ancestors be proud of you?
A whopping 76 percent of us say "yes." This seems to me a bit of a loaded question. Some of us have ancestors who were here before there was a United States, some of us have ancestors who came in great waves of immigrants, and some of us are the first in our families to be here. Some, but not all of my ancestors, are in the first category, and I can hardly imagine how they would assess my life compared to theirs. The centuries seem so far apart. I hope they would be proud.
Q: Do immigrants help or hurt the U.S?
EEK! We are conflicted here. By a small margin — 35 to 32 percent, more people said immigrants are hurting our country. The rest of us see no effect. Interestingly, more Republicans — 53 percent — say immigrants hurt while more Democrats — 45 percent — say they are helping. Interpret that one as you will.
And now for the hot potato.
Q: Which part of the Bill of Rights would you get rid of first?
Just the facts, ma'am.
Right to Bear Arms — 37 percent.
Trial by Jury — 14 percent.
Freedom of Speech — 10 percent
Freedom of Religion — 9 percent
None of these — 28 percent
Clearly, Americans are distressed by the gun violence in our country.
All polls on whatever topics are snapshots in time. They are also subject to error. The 60 Minutes/Vanity Fair poll says its margin of error is 3 percent either way.
That being said, the results feel All-American to me.
Despite our economic challenges of the last decade, just shy of a past generation's Great Depression, and our growing economic divide, we remain a hopeful and forward-looking people. We want our children to have better lives than we have had, and we believe that education and hard work can provide that for them. We have our political differences as we have had since before we were a nation, and we continue to persevere. We continue to believe that American life can — and will — be better.
Amen!