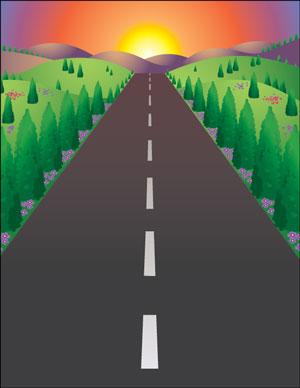 All indications are we are about to put this City of Fayetteville tug-of-war over control of the assets of PWC behind us. This is a good thing. I think we all have gotten a little weary over this controversy. Nonetheless, it has been very revealing as to the loyalties, talent and leadership capabilities of all involved.
No doubt, City Manager Ted Voorhees came to Fayetteville under the impression that he was here to save us from ourselves. Unfortunately, he overestimated his abilities and the accuracy of his "inside" information and grossly underestimating the intelligence and passion of local residents. It was a revealing lesson in leadership. It taught us that when it comes to leadership, there is much to be learned in our community.
Good leadership, responsible leadership is always about choosing the hard right over the easy wrong. In this case, it would have been easier for everyone to go with the flow and follow a leader who really didn't understand the situation, which ultimately means there was no leadership. Fortunately, the leadership of the PWC Board and some of the city council stopped this before it happened and put it into the hands of our local legislators. But that's just one instance. Who is going to call foul the next time poor leadership is exercised?
The question now is have those "newbie" councilmen that blindly followed Voorhees into the valley of darkness finally seen the light? Have they realized that while he is a paid administrator, they are the voice and the true leadership of our city? It isn't their job to just take the recommendation of the paid help. It's their job to take those recommendations apart and see how they will really affect our community. It's their job to be informed, to study, to ask the hard questions and to force the hard right.
Let's hope this unfortunate period in our city has taught them this important lesson, because it is only one of many situations they will face during their years on council and they need to be prepared to roll up their sleeves, do their homework and be in the know–not because someone told them it was so, but because they examined it and found it to be true. It is obvious that what is good for Fayetteville, will not always be the text book theories or ideas taught in city management school. What happened in Durham or King is not necessarily going to work here. Our paid city staff has also got to roll up their sleeves and do their homework. Sometimes they are going to have to tell the city manager no. And that's where true leadership comes into play.
Over the past couple of weeks it has become obvious that there are many on the city council who have fallen out of step with the city manager's leadership and who have questioned his decisions. Maybe it is time for the council to take a hard look and determine whether his management style and ideas mesh with those of the city; and if not, change has to happen. If that is the case, the city council needs to make the change as soon as possible. Fayetteville is going to face some serious challenges in the months and years to come. Leadership, trust, coordination and cooperation all will be at premium. A city manager and staff that is not in sync with the city and that will not listen when those with more knowledge and experience speak will only be obstacles and will only further set back the growth and development of this great city.
Congratulations to Mayor Nat Robertson, State Representative John Szoka and our local legislative delegation, local businessman Mike Lallier and those members of city council and residents of our community who hung in there to make sure the right things were done for the right reasons.
Thank you for reading Up & Coming Weekly–your community newspaper.