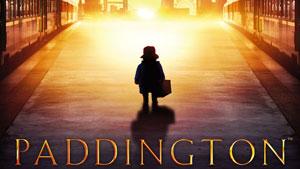 Operation Ceasefire is a nonprofit organization that is dedicated to reducing violent gun crimes and gang crime in Fayetteville. The organization wants to create a safer city and future for everyone in the community. According to its website, the program does this through, "a strategy of prevention, intervention and suppression."
The organization supports this mission through various programs that reach out to all facets of the community. Movie Night is a popular program because it is fun. Each summer Operation Ceasefire hosts movies that are free to the public. The next Movie Night is scheduled for June 5.
Another way that Operation Ceasefire attempts to end the violence is by engaging it at the source — by finding people who are serving probation and parole sentences for violent crimes and then inviting them to "call-ins."
At these meetings, they interact with resource partners and law enforcement officers in ways designed to build a nonviolent and positive future. They offer help in education, employment, counseling and healthcare. With improved alternatives, the goal is that the desperation that often leads to violent crimes can be avoided.
Attendees also learn of the consequences that continued violence brings. So far, this program has been incredibly successful. Between 2010 and 2012, the program recovered 150 firearms and 88.28 percent of Operation Ceasefire participants completed, remained active in good standing or were terminated successfully from probation.
Operation Ceasefire also has a program called EKG or Educating Kids about Gun Violence. This youth education and prevention program is designed to stop gun violence before it even happens. Children are educated about the, "legal, medical and emotional consequences of youth gun possession and related gun violence, as well as encouraging young people to consider options and choices available to them in situations involving guns." This program was started by the Fayetteville Police Department in 2014 and engages multiple community partners including the Cumberland County School System. Funding comes from the State of North Carolina Governor's Crime Commission and the U.S. Department of Justice. It is estimated that during the 2014-2015 school year, more than 8,600 students will be taught these important lessons county-wide.
The third program that Operation Ceasefire promotes is the Movie Night series. This series educates children about the issues of gun violence and encourages them to sign "The Pledge," promising to reduce gun violence. It also to provides the community with a fun and exciting cinema-filled evening. Last year's Movie Night outreach was tremendously successful with hundreds of children signing "The Pledge." And it is expected that this year will be just as successful.
On June 5, a viewing of Paddington is scheduled at Bethel Baptist Church located at 300 Andy St. On Sept. 19, movie night is scheduled for Pine Forest High School located at 525 Andrews Rd. The final movie of the series is on Oct. 10, at Trinity United Methodist Church located at 6974 Raeford Rd. Films are announced closer to the show date on the Operation Ceasefire website. All of the movies are held outdoors and are free and open to the public. They begin at 7:30 p.m. and attendees are encouraged to bring blankets or chairs to relax under the stars. In the case of inclement weather, the movies will be held inside if the location allows. For more information, call 910-433-1017 or visit http://ceasefire.ci.fayetteville.nc.us/movienight.aspx.