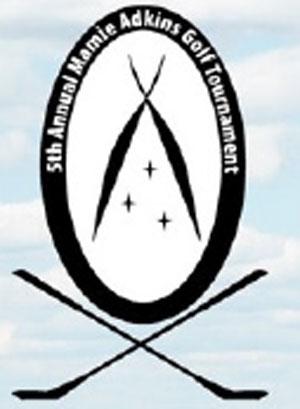 The loss of a mother is devastating. It can change the course of a life, and for the Adkins family it did. But instead of allowing this terrible event to cause even more damage they decided to focus their energy on creating a positive. They founded the Mamie Adkins Educational Fund in 2004 to honor their mother and her passion.
Mamie Adkins was a strong woman full of care and passion. She raised nine kids as a single mother; a challenge that she overcame with love and determination. She worked tirelessly to provide for her family, and did it with grace. Her love didn't stop with her children however; she had a tremendous passion for all young people and understood the value of education. She also had a deep passion for her church where she found support and comfort. To honor that commitment and love, the fund specifically benefits students that are members of the Tabernacle Baptist Church. This fund allows the passions of Adkins to live on and continue to positively influence the lives of community members. Just last year, four graduates were awarded scholarships in support of their education, and previous recipients are already going on to great success.
In order to support the fund, the Adkins family has organized an annual golf tournament. This is the 11th annual Mamie Adkins Golf Tournament. The cost per player is $95. Something unique to this tournament is the availability of cheats for purchase. The price to play includes a mulligan (a second chance) and a Red Tee (starting further forward). For an additional $10, players get an additional two mulligans and one red tee; $20 gets a string (a predetermined length the player is allowed to move the ball measured by a piece of string) and a sling. There is also a package available for $120 that includes both cheats. This year there are some new features in the tournament. There are two separate flights: Champions and Rogues. The Rogue Flight has unlimited cheats available for purchase. The Champions Flight cannot purchase the cheat package. They are only allowed the two mulligans and one Red Tee package. Additionally, winning teams from each flight will be honored on the Bragging Right Championship Trophy with their names permanently etched on the trophy. Other contests are the Closest to the Pin, Farthest from the Pin, Longest Drive, Shortest Drive, and the Long Tee Longest Drive.
For those who can't play but still want to support this fantastic cause, there are many sponsorship opportunities. Hole sponsorship is $50 and includes tee-box signage. There is also contest hole, beverage cart, tee hospitality tent, Silver, Tournament Hole Sign, Gold and Presenting Sponsor packages available. The largest sponsorship is the Presenting Sponsor, which is $1,000 and includes logos on the T-shirts, team fees, a vendor table and hole signage.
The tournament is on Aug. 15 at 10 a.m. at Gates Four Country Club, which is located at 6775 Irongate Dr. For more information, sponsorship information or to register, visit www.magt.co, www.facebook.com/mamieadkinsgolftournament or call 910-482-5349.