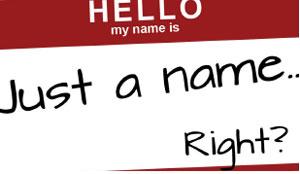 I have been a warm if not avid Carolina basketball fan since high school when one of Fayetteville's shining sports lights, Franklin Clark — then Rusty and one of my childhood friends — was a star on a Carolina team that went all the way to the NCAA finals.
But I also realized through a humiliating experience that I was not and probably never would be a true sports aficionado. That reality slammed home to me when I was part of a group of college students watching — or in my case, pretending to watch — a football game on TV. Most of the group were boys, visiting the Clarks for Thanksgiving. Someone walked into the room and asked who was playing and trying to be the coolest girl in the room, I blurted, "Alabama and Atlanta."
The hoots cut me to the quick even though I had no idea why people were laughing.
I have since recovered and gone on to live a reasonably productive life. I have even discovered the difference between college and professional sports.
All of that being water over the dam now, it is true that certain sports figures command our attention and affection, even if their sport does not. Michael Jackson has not played basketball in years, but we love him anyway. Another of those for me was Yogi Berra who played catcher for the New York Yankees, whose World Series games the students of Haymount Elementary School, I among them, were herded into the school auditorium to watch on black and white televisions. This was odd to me even then, but I think the principal, Mrs. McArthur was a baseball fan.
Unless you have been visiting somewhere lacking CNN coverage, you know that Yogi Berra died late last month at 90. He is mourned by many both for his skill, endurance and understanding of baseball and for his renderings of the English language. Some say he butchered proper English, but who is to say that Yogi was just having a little fun with the rest of us.
Here are some of Yogi's most famous quotes, which have come to be called Yogi-isms. You do not have to be a Yankee's fan, a baseball fan, or any fan at all to appreciate what he is saying.
"Never answer an anonymous letter."
"I usually take a two-hour nap from 1 to 4."
"You can observe a lot by watching."
"The future ain't what it used to be."
"If the people don't want to come to the ballpark, nobody's going to stop them."
"Baseball is 90 percent mental. The other half is physical."
"Nobody goes there anymore. It's too crowded."
"I always thought that record would stand until it was broken."
"I am not going to buy my kids an encyclopedia. Let them walk to school the way I did."
"It ain't the heat. It's
the humility."
"I don't know (if they were men or women fans running naked across the field). They had bags over their heads."
"I never said most of the things I said."
"The towels were so thick there I could hardly close my suitcase."
"Take it with a grin of salt."
"I never blame myself when I'm not hitting. I just blame the bat and if it keeps up, I change bats. After all, if I know it isn't my fault that I'm not hitting, how can I get mad at myself?"
"You should always go to other people's funerals. Otherwise, they won't come to yours."
"When you come to a fork in the road, take it."
"It's déjà vu all over again."
"We made too many wrong mistakes."
"If you don't know where you are going, you might wind up
someplace else."
"It gets late early out here."
"I am a lucky guy and I'm happy to be with the Yankees. And I want to thank everyone for making this night necessary."
"A nickel ain't worth a dime anymore."
"I think Little League is wonderful. It keeps the kids out of the house."
You gotta love the fellow who came up with these and others, whether he knew what he was saying or not — and I suspect he did. He wowed us with his athletic prowess and knowledge and his words left us wanting more.
One of his most famous Yogi'isms was this:
"It ain't over till it's over."
He was right, of course, but Yogi Berra will live on for Americans as long as we are able to read and enjoy a good chuckle.
We should all be so lucky.