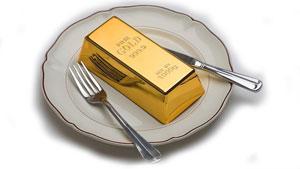 I love this community. All of it, from Linden to Hope Mills to Spring Lake. Yes, it is all Cumberland County more commonly known as the Fayetteville Community. And, as the "Fayetteville Community," 300,000 plus residents must live with the history, consequences, sins and deficiencies from decades of poor and neglected leadership. Leadership that has robbed us of our pride, dignity and sense of worth; saddling us with a dubious reputation and relegating us to a less than attractive destination for business or industry and a poor quality place to raise a family.
We are, and, have been for generations, our own worst enemy. To be fair, not all of our past city and county leadership has been self-serving, incompetent and unresponsive to the needs of the community. However, conscientious leaders have been scarce and, in their defense, most tried their best to move the community forward in spite of an underlying "What's in it for me?" political culture.
We have had so many opportunities to do great things for our community, but instead we always seem to find a way to skirt success and broadcast to the nation that Fayetteville is a third-rate city that doesn't know what is good for it. Frustrating? We want industry to locate in our county, yet, we turn away Sanderson Farms. We want to attract and develop new business, yet poor, unresponsive municipal and county customer service and tedious and repetitious codes and ordinances have frustrated corporate decision makers who vow never to return.
We fight among ourselves (city vs. county on sales tax distribution). We sue ourselves (PWC vs. City of Fayetteville). We deprive our residents of basic quality-of-life amenities for decades then form opposition groups to fight righting the wrong (Parks & Rec Bond) without compromise. We protest raising taxes and fees yet tolerate waste and questionable expenditures on surveys, consultants and lavish meals. Go figure. When will this madness end? Surely, we are better than this. Come on, Fayetteville. It's time we matured and stopped airing our dirty laundry for the world to see. We must get along, communicate and start to build a better community. We must demand that our leaders lead and stop being political "placeholders." All the Rodin exhibits, Dogwood Festivals, Community Concerts Series and "arts and entertainment" districts will not secure our reputation or assure our children the home and future they deserve unless we do it and do it now! We are running out of time.
Thank you for reading Up & Coming Weekly.