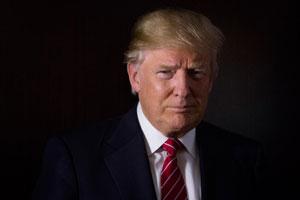 In the aftermath of the South Carolina and Nevada primary elections, it looks like what our nation prefers is exactly what Fayetteville and Cumberland County need: bold, unadulterated, unfiltered leadership! We need community and political leaders who are not afraid to jump in, take charge, tell it like it is and get the job done for the betterment of the community, the state and the nation. That's Donald Trump's style of leadership. Hey, don't shoot the messenger. This undeniable public sentiment has overwhelmingly indicated that people are fed up with the slick maneuverings of career politicians and the politics as usual attitudes coming out of Washington D.C. Hence, the derogatory term "Washington establishment." The same goes for unscrupulous business as usual.
This style of leadership is killing America from the inside out, and it is trickling down from Washington D.C. to our capital in Raleigh and to the local confines of Fayetteville and Cumberland County. We are a nation, state, city and county all choking and suffocating growth, prosperity and progress because of their inability to resist the partisan pressures of status quo party-line politics. Current doctrine dictates that politicians say anything and do anything, but always put party politics first, win the election and, by all means, be a good "placeholder." This means, specifically, after elected, you don't do anything, say anything or recommend anything that you could be held accountable for or cannot responsibly deny. Also, you must stay out of the community and public limelight (constituents ask too many questions). Always try to stay "off the record." Avoid the media. Attend as few committee meetings as possible, and, by all means, go on every elaborate retreat and conference the taxpayers are willing to pay for.
Yes, what we need locally is a little Trump Trickle Down. Taxpayers at all levels are tired of being treated like mushrooms, tired of being ignored and tired of being the ones who have to ultimately pay for this kind of political "party first" non- leadership. The outspoken and non-beholden Donald Trump, for better or worse, serves as a fresh and welcomed alternative.
Like it or not, regardless of nationality, political affiliation (Democrat, Republican, Independent) or socioeconomic status, when you look at the facts, the hard facts, we are far worse off now as a nation in every measurable category than we were eight years ago. Worldwide prestige, health care, immigration, violent crime, economic growth and national debt, just to name a few. Yet, the reality of this deplorable state is ignored in lieu of loyalties to established political hierarchies. Say what???? Yes, it is my prediction that Donald Trump will be our next President. After all we have been through as a nation since 2008... how bad could "The Donald" be? At least you will always know where he stands.
The question locally is: Who will be our Donald Trump? Who in Fayetteville and Cumberland County will be dynamic? Who will step up and speak out? Who will take a positive and aggressive leadership position? Who will stop being a placeholder and start being a policy maker? Stay tuned. We are about to find out. Our future depends on it. Thank you for reading Up & Coming Weekly.