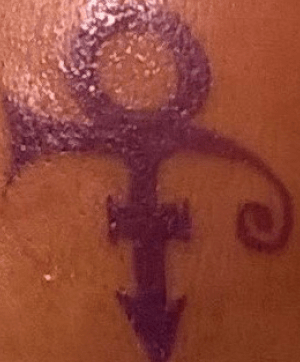 I think my father started it years ago, but in our circle when a family member or friend does or says something so quintessentially "them," someone is sure to say: "Thank you for being you!"
It could be said lovingly, as when a protective mother never fails to say "be careful!" or even "don't die" every time someone near and dear leaves home. It could be delivered with slight edge, as when an exceedingly thrifty friend habitually and alarmingly pushes expiration dates found in her fridge way over beyond the edge. It was used every time a much beloved and eccentric aunt dropped off birthday and holiday gifts at their recipients' doors with no fanfare and no card. We always knew who left them, because they were unique. I received a single avocado on a recent birthday and knew precisely who left it at my garage door.
Thank you for being you, indeed.
Our politicians — love 'em or loathe 'em — can be counted on to be themselves in certain situations. President Obama, blessed with terrific comedic timing, is generally a stitch at the annual White House Correspondents Dinner. Presidential hopeful Donald Trump is dependable as an equal opportunity offender — insulting women, immigrants, Muslims and anyone who somehow offends him.
We are thankful they are "them" — I guess.
Mary Karr, a memoirist and poet, wrote a recent essay for The New Yorker, in which she declared her love of very high stiletto heels that she ultimately donated to a Dress for Success program, although I have my doubts that such footwear will make any professional woman a success, with the world's oldest profession being a possible exception.
Said Karr, "This spring I donated to Dress for Success a box of high heels that I — over decades — almost bankrupted myself for: Four-inch sandals with leafy vines that twine up your leg, five-inch leopard pumps that I could lurch about five feet in. The money I spent on them might have freed me to retire by now."
Karr could obviously be trusted to teeter into most occasions, and however belatedly, to have the good sense to come back to terra firma. No doubt her friends and family are thanking her for being her.
A recent Up and Coming Weekly, my most latest absolutely, positively final reference to the mysterious popularity of tattoos, especially the colorful, large scale ones, generated this response from a reader who refers to herself as the "Tattooed Librarian." She and I have corresponded on and off for five years, and she wrote to tell me about a recent acquisition.
"I wanted to share with you what I am believing for now is ultimately my final tattoo done only days ago. This makes 12 in all (an even number is reason enough for making it my last.). My final tattoo, as I have been reading, in tribute to Prince, who was found dead on April 21st. I know I am not alone, due to reading of others also paying tribute to Prince by getting various tattoos associated with him and in honor.
"Well, I wanted to share with you my actual tattoo. Also, I wanted you to know why I chose to tattoo my arm with the symbol he used, instead of being known by his name years ago. Thus, also I am attaching a copy of the piece I have written with hopefully an explanation to give voice to how I feel about my honoring his memory in this way and what it means to me. Prince was someone I grew up as an icon, he is of my era, a Baby Boomer.
"I hope all is well with you. I thought of you because I continue to remember your interest in those who tattoo themselves. You really should consider someday getting a small one. We won't tell."
The Tattooed Librarian did indeed include a selfie of her new Prince symbol tattoo — pictured here, as well as a fond tribute to the dearly departed entertainer whose life and work obviously touched her and millions of others.
To my email friend, the Tattooed Librarian: I appreciate your writing to me over the last several years. You have been a consistent and articulate voice, explaining why many people choose to ink their skin. I now understand that for many people, including you, tattoos are more than decoration. They commemorate or memorialize someone or an important life event. I certainly did not understand that the day I first became interested in tattoos, the day I was dumbstruck by large yellow Tweety Bird tattooed around a woman's calf and peeping between the laces of her high heel sandals.
And so, a hearty "thank you for being you," to the Tattooed Librarian.
I would still love to know, though, exactly what Tweety Bird commemorates….