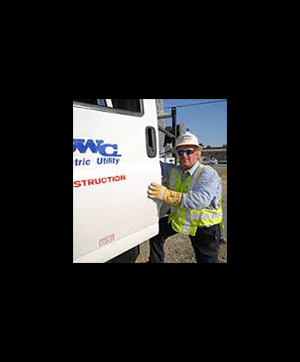 Well, for the most part, the controversy between the City of Fayetteville and PWC is over, and it looks like the 100-year plus utility charter has been deemed valid, defining PWC as an independent public authority. Thank you, thank you, thank you, Superior Court Judge Allen Baddour. The lawsuit is finally over, and most everyone I've talked with seems to think the City will not appeal the ruling. This is a good thing. Matter of fact, it is a very good thing.
It is unfortunate that this entire two-year ordeal started when the City Council voted to renege on their commitment to pay for half of the sewer line construction from the "big bang" annexation in western Cumberland County. They wanted PWC to pay the entire cost. This idea was mostly championed and pursued by then City Manager Ted Voorhees and several unnamed sources who many feel exerted undue influence and pressure on the newly-elected, inexperienced and naive council members. I would have said unknown sources, however, as the ordeal matured and played out, it became pretty conspicuous who had Voorhees' ear. So, they were not unknown, just unnamed. In the end, this proved to be the catalyst of Voorhees' undoing, forcing him to resign his position in April after less than four years on the job.
What is really unfortunate is that when all of this ordeal is finally over, what will the price tag to the taxpaying residents of the City of Fayetteville? Some are estimating $300,000 while others say it will be much closer to $400,000. Really? What reckless irresponsible management. And to think we almost voted to extend the current city council terms to four years. Think about this: How many potholes could have been mended on city streets? How much could we have subsidized and facilitated new sewer line hook ups for city residents? How much of this money could have been spent addressing Fayetteville's clean drinking water needs or initiating storm water improvements throughout the city? Perhaps this money could have been used for infrastructure or sewer services to facilitate bringing Shaw Heights within the city limits. You see my point - and most probably have felt the frustration.
Well, it's over now. I applaud the PWC Commission and staff for their tenacity and dedication to their jobs, as well as the mayor and the level-headed members of our city council who really studied the issues and chose to do what was necessary to move this community forward. Hopefully, the excessive price tag of this venture has provided us with valuable lessons that will accelerate our growth and prosperity in the future. We can only hope. Time will tell.
Thank you for reading Up & Coming Weekly.