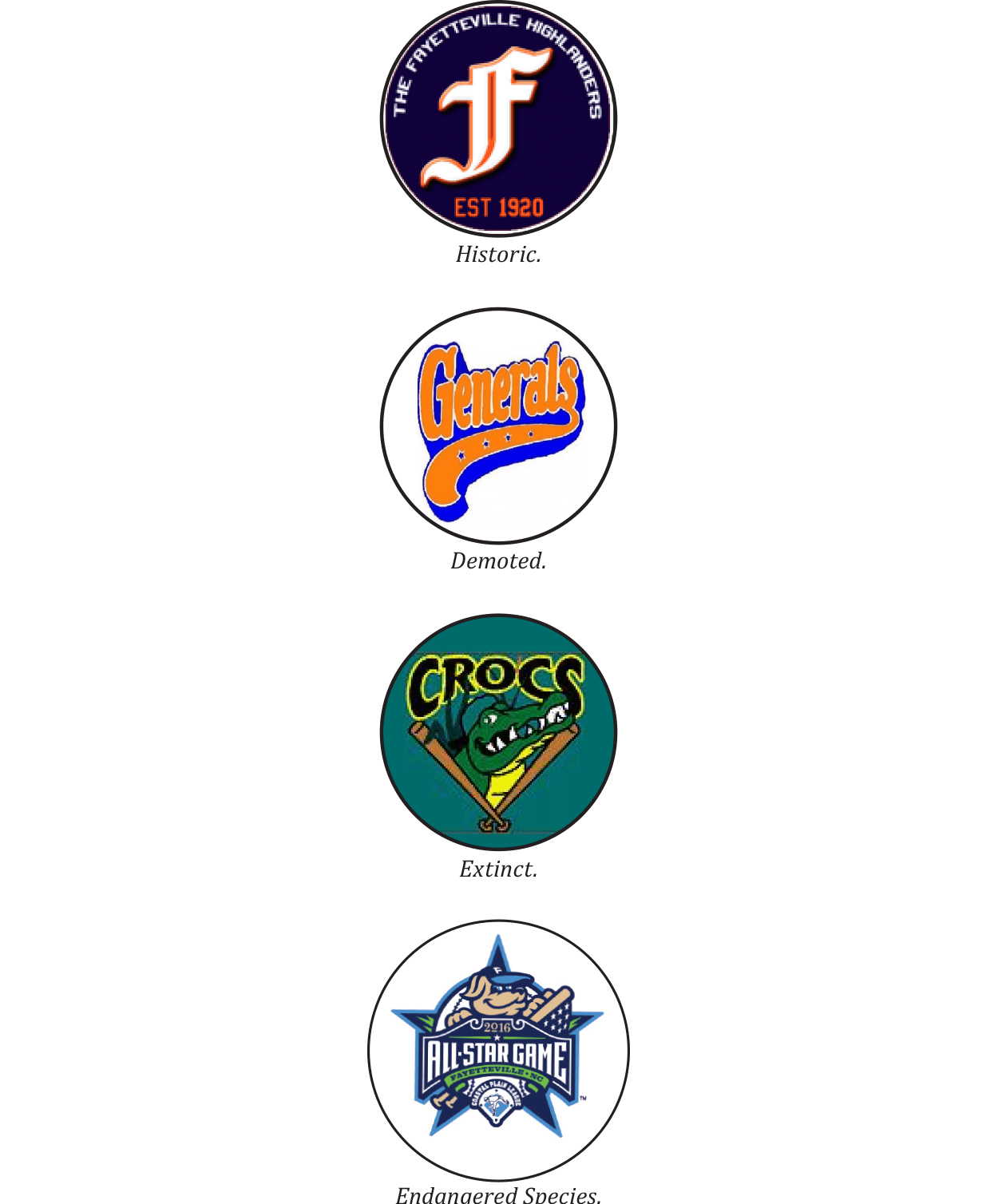 Everyone who knows me knows I love baseball and would like to see a professional minor league team and a brand new stadium in our community. But, do I think it will ever happen? Frankly, no. At least not any time soon. Why? Two words: history and money. Nobody knows baseball better than retired Fayetteville Observer sports writer Thad Mumau. As a baseball lover himself, he sent us the following letter that pretty much expresses our feelings about the subject. I want to share it with you. There is no doubt that we will both be there in the stands if the powers-that-be can make this a reality. What do you think? Our special thanks to Thad and thank you for reading Up & Coming Weekly.
Bill, it is amusing to me that whenever the subject of minor league baseball in Fayetteville comes up folks' memories go haywire. Of course, I realize that is always the way... we remember what/how we want to remember. There probably is not a more avid baseball fan in this area than I, but my memory is not warped when it comes to local support thereof. I was here in 1956 -- the last summer of the old Highlanders -- when Fayetteville won the Carolina League championship and fans were treated to the likes of Curt Flood, Leon Wagner and Willie McCovey (when High Point and Danville came to town). Yet, a paltry 200 or so fannies were in the seats at Pittman Stadium when the Highlanders were winning the playoffs.
My dad took me to every single home game out there (up until the last one when I missed after having my tonsils taken out).
When you talk to anyone about that era, they say, "Yeah, the crowds were great... ballpark was full of people." Similar responses are evoked about the more recent Fayetteville Generals. Before anyone erects a girder out Murchison Road way, someone else had better sell some season and half-season tickets
The foundation necessary for success will not be the one at the proposed stadium site. It will be the one built at the box office. As I imagine you know -- but not many others think about this -- the selling point of a minor league baseball team is having the opportunity to watch players you may see on Saturday afternoon. To do that, a person needs to attend several games ... not just the season opener or the July 4 fireworks game. Seeing a bunch of games gives a person the chance to see many players, including opposing ones, some of whose names will be recalled in a few years while sitting in front of the TV.
I feel the city's approach is not a good one. Instead of flushing money down the toilet to make themselves feel like they are doing something, council or baseball committee members should round up some high school kids, order some snazzy FAY BASEBALL caps for them to wear and put them at prominent locations handing out fliers that encourage buying season and half-season tickets. Maybe even have folks sign a petition pledging their willingness to do so ... means nothing, of course, but might promote some enthusiasm and future commitment to purchase those tickets.
I emailed these ideas to the Mayer months ago, and his reply was "Yeah, yeah great stuff," and that was that.
I am not looking for attention or credit. At nearly 70 I'm past that. I just recall from personal experience that neither the Highlanders nor the Generals drew well (despite what people remember or say they do) and that all the rah-rahing today will mean nothing after a losing streak leaves that shiny new stadium practically empty on a weeknight in July.
Respectfully, Thad Mumau.