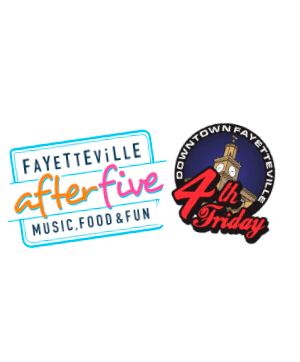 We are lucky to have so many quality entertainment options in Fayetteville. On Sept. 13, we will celebrate many of them at our 19th Annual Best of Fayetteville Awards Party "American Bandstand." Rock and Roll '50s style.
Speaking of rock and roll we (Up & Coming Weekly) attended the final Fayetteville After Five event in Festival Park last Friday. It was awesome. The band, Firehouse, closed the summer season playing to an energetic and appreciative crowd. Nice event on a beautiful 4th Friday evening.
We are a proud founding sponsor of Fayetteville After Five and have enjoyed watching Carrie King and the Dogwood Festival committee take it to a new high in entertainment excellence.
Fortunately, or perhaps unfortunately, there were as many people enjoying the amenities of Downtown Fayetteville during the same 4th Friday evening. Along Hay and Person Streets hundreds of couples, children and families could be seen enjoying the shops, music, arts, street entertainers and local restaurants all orchestrated by the Downtown Alliance and the Arts Council of Cumberland County.
For more than a decade Downtown Fayetteville's 4th Friday event has been a great way to showcase and show off our downtown community while nurturing and encouraging much needed economic activity. So, it stands to reason the more events we have downtown, and the more people we invite and introduce to downtown, the sooner we will establish a vibrant and flourishing city center.
This being the case, next year it would be nice if the Dogwood Festival and Fayetteville After Five committee would consider moving the summer music series to Saturday night or back to Thursday evenings where it originated. This way it would not conflict with the activities of 4th Friday, and local residents and visitors would not have to choose between the two events. Downtown Fayetteville and the merchants would benefit from the draw of two entertaining community events. More people, more business, more fun. Win, win, win!
Combining these two grassroots events on the same evening only dilutes and marginalizes their brand, effectiveness and uniqueness.
We need more quality venues downtown. Not less. Separate the two and you: Double your pleasure, Double your fun!!! It's worth the consideration.
Thanks for reading Up & Coming Weekly.