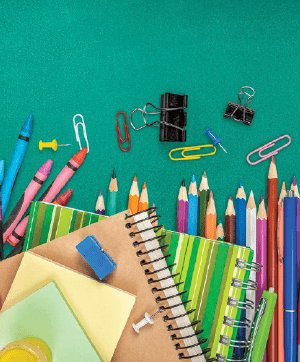 "We make a living by what we get, but we make a life by what we give."
Winston Churchill
Cumberland County Schools is having a "Stuff the Bus" with school supplies on Friday, Sept. 2 at the Walmart Super Center on Skibo Road from 8 a.m. – 4 p.m.
"Stuff the Bus is a tradition sponsored by Social Work Services of Cumberland County Schools and Cumberland County Transportation to ensure that homeless students, imminently homeless students and others in need have school supplies all year long," said Pamela Story, social worker coordinator for Cumberland County Schools. "This year we have seen an outpouring of the community giving to students of all socioeconomic backgrounds by churches, civic organizations, businesses, agencies and nonprofits." Story added that volunteers from the Department of Social Services, Communities in Schools and the Bronco Women of Fayetteville State will be on hand to collect, sort and organize the school supplies on Sept. 2. Two Men and A Truck will help transport the school supplies to the schools. The items will be distributed by the school social workers in a confidential manner.
The school supplies needed include notebook paper, pens, pencils, erasers, binders, composition books, hand sanitizer, glue sticks, scissors, pencil sharpeners, crayons and rulers.
"With the emphasis on digital learning, we have an increasing need for earbuds, flash drives, external chargers and phone cards," said Story. "I maintain a school supply closet at the Central Office and student services staff check out supplies that include book bags, flash drives, basic supplies and uniforms throughout the school year."
Last year a group of social workers drove to Dillon, South Carolina, to shop during their tax-free weekend to purchase school supplies for the supply closet since North Carolina discontinued its tax-free weekend. This year Cumberland County Schools decided to bring back Stuff the Bus with Buster the Talking School Bus.
"I invite the community to come by this year and help us really stuff the bus to the brim," said Story. "How wonderful to live in a city that cares so much about making sure a child in need has school supplies to start the school year off right."
Donations will be accepted at the Central Services office located at 2465 Gillespie Street between 8 a.m. – 5 p.m. all year. For more information, call 678-2402 or 678-2621.