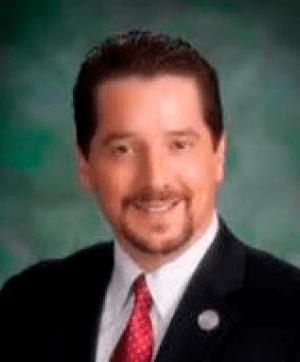 The two most experienced members of the City of Fayetteville's senior management team are being terminated. Senior Deputy City Manager Kristoff Bauer and Deputy Manager Rochelle Small-Toney have resigned effective September 30. They would not comment when questioned by Up & Coming Weekly. They would neither confirm nor deny reports that they had been asked to step down or be fired. Interim City Manager Doug Hewett declined to confirm that he had asked for their resignations, citing North Carolina's personnel laws.
Mayor Nat Robertson said he had no direct knowledge of the dual terminations.
"I've not been notified of any change of status," he said. "Mr. Hewett is the city manager. I have the utmost confidence that he'll do what's best for the city and its residents," Robertson added.
Up & Coming Weekly learned of the deputy managers impending departures from sources with direct knowledge of the situation. It's believed the Fayetteville City Council spoke of issues pertaining to Bauer and Small-Toney in a closed meeting earlier this month. Council members Bill Crisp and Ted Mohn are said to have objected, fearing the body was skating on thin ice by evaluating city employees. Under the council/manager form of local government in North Carolina, elected bodies hire, evaluate and fire only their chief executives and attorneys. In Fayetteville, Bauer and Small-Toney serve at the pleasure of the city manager. Termination notices involving Bauer and Small-Toney are said to have been pending for at least 90 days. Small-Toney submitted her resignation and has already cleaned out her office in city hall. Bauer reportedly will stay on as a consultant to Hewett for an undetermined period of time.
Bauer, 50, became deputy city manager seven years ago. He was hired Aug. 8, 2009 by then-City Manager Dale Iman. He holds dual bachelor's degrees, an MBA and a law degree, all from the University of Washington. His annual salary was $175,193. Small-Toney, 60, was hired by former City Manager Ted Voorhees on Mar. 3, 2013. She earned bachelor's and master's degrees at the University of North Carolina at Chapel Hill and was paid $171,566.
Ironically, Interim City Manager Hewett has Small-Toney to thank for his return to Fayetteville in the summer of last year. He had worked as an assistant manager here under Iman until 2012 when both left. On Small-Toney's recommendation, Voorhees brought Hewett to Fayetteville in a temporary capacity to head up a reorganized Permitting and Inspections Department. Last Spring, City Council passed over Bauer and Small-Toney when it tapped Hewett to succeed Voorhees who had been fired. Small-Toney has been on the job market since getting her notice, but recently withdrew an application to be city manager of Petersburg, Virginia, a city on the verge of financial collapse. Despite his talents, Bauer has irked several community leaders because of his caustic personality. Police Chief Harold Medlock had considered resigning because of Bauer's management style. Hewett removed Bauer from the chain of command when he became interim manager, and assumed management oversight of the police department. Medlock has since decided to retire, and coincidentally does so Oct. 1.