"Fayetteville and Cumberland County have suffered enough," said Interim Police Chief Anthony Kelly.
He joined Mayor Nat Robertson and District Attorney Billy West in cautioning residents to beware of scammers in the wake of Hurricane Matthew.
"We will not tolerate re-victimization of our citizens," said West.
Fraudulent solicitation of people in need of help carries jail terms and financial restitution, West added. Most commonly, predators approach elderly and poor residents offering to make home repairs. They often require some money up front to purchase supplies. That's part of the scam. Legitimate contractors do not require down payments or deposits. Robertson was unable to cite local instances of scam artists at work in Greater Fayetteville. West hopes to keep it that way by alerting the public to illicit contractors saying North Carolina district attorneys have teams of financial prosecutors who are prepared to take rip-off artists to court. Officials say home owners should get two or three repair estimates before hiring a contractor.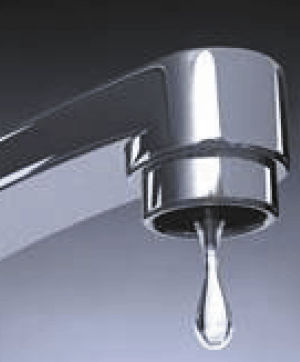 PWC Water is Flowing
Fayetteville's Public Works Commission doesn't say how much water was saved in the wake of Hurricane Matthew when a pair of conservation measures were put in place after two water treatment plants failed during the storm.
Emergency generators kicked in at both, but broken water mains prevented maintaining pressure in the system, PWC spokesperson Carolyn Justice-Hinson said.
Mayor Nat Robertson declared a Stage IV water crisis the day after the hurricane struck. It was followed three days later by Stage I voluntary conservation measures as conditions improved in the water system and at the water treatment plants.
"The emergency declaration was in response to the need to rebuild acceptable water pressure levels in the PWC system," said Justice-Hinson. She said at the time there was a temporary loss of water pressure because electrical power was lost at the plants and water mains in the distribution system had burst.
"The plants were able to pump enough water to refill all the storage tanks while crews checked 2,400 miles of water lines for any problem areas which were not immediately identified after the storm," Justice-Hinson added.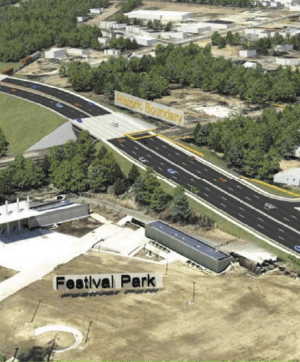 New Rowan Street Bridge
The State Department of Transportation says construction on the new multi-million dollar Rowan Street Bridge is expected to get underway as soon as Nov. 1. Construction of the six-lane dual span bridge and realignment of Bragg Boulevard, Murchison Road and Rowan Street is expected to take three and a half years. A $24 million contact has been awarded to S.T. Wooten Corporation of Wilson. The new structure will be built adjacent to the existing bridge which dates back to 1956. It will be demolished once the new overpasses are up and running. Motorists can expect periodic detours throughout construction. Project completion is slated for May of 2020. This was one of six road and bridge projects recently awarded by N.C. DOT. They came in at about $95.5 million, which was $5.8 million under the estimated budget. Photo credit: N.C. DOT.
Military Job Fair
CivilianJobs.com, where America's military connects with civilian careers, will conduct 35 job fairs across the country in November. One of them is at Fort Bragg.
The company offers recruiting and staffing services. "Military job fairs not only connect companies with the sought-after talent they're looking for, they put candidates face-to-face with companies excited about hiring military," said Jake Hutchings, general manager, CivilianJobs.com. The local event is Tuesday and Wednesday Nov. 8-9, at Fort Bragg's Conference and Catering Center at 2658 Reilly Road from 10 a.m. until 2 p.m. Major employers will offer both local and national job opportunities.
The event is open to all active duty soldiers, veterans, retirees and reservists as well as spouses, dependents and civilians. Active duty and prior military can pre-register at www.civilianjobs.com.
Fort Bragg Medics Graduate
Fayetteville Technical Community College's first class of Army paramedics graduated last week and are now eligible to take state and federal paramedic license exams. FTCC's program was started with the encouragement and cooperation of Womack Army Medical Center. The class began in January with 28 active duty combat medics and two employees of Fort Bragg EMS. The course consisted of 600 hours of classroom instruction and 600 hours of internship.