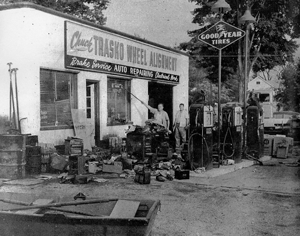 As a member of the Cape Fear River Assembly Board with lifelong involvement in agriculture, the land and water, the title of this little piece is very important to me.

Matthew visited us in October 2016. It was preceded about a week by heavy ground-saturating rain. The damaging wind came and went in about a day or so, but we are still dealing with the impacts of storm water from the combination of events. Hurricane Floyd came in 1999 with less damaging wind inland but an almost identical pattern of preceding rainfall and huge combined storm water damage. Some places such as Princeville and parts of Lumberton may never return after those two mostly storm water events.

We often talk about 100 year or 500 year storms, or 100-year 24-hour rainfall events, etc., without quantification of either. A 100-year rain event is one that is 1 percent likely to happen during any year (once every 100 years). There is no set amount of rain to qualify. It means nothing!

So, what did we learn? Apparently not enough! In Fayetteville, are there not some residential areas that were built in what could be or should be considered "flood plains," (or maybe not even considered?) and thus suffered major damage? Or areas such as Rayconda, which watched its access road disappear with the dam that washed out because of lack of planning for storm water management from paved areas at the new VA hospital site? And there is to be more development in the VA area that will make the problem worse. And there are more examples.

I was much involved in the aftermath of Floyd and its impact on agriculture in eastern N.C. and saw recurrences of that again with Matthew. It took me back to my hometown of Westfield, Mass., when we had 18.3 inches of rain on August 20, 1955, as a result of hurricane Diane. There was virtually NO wind damage but a devastating impact of storm water. I saw it up close and personal. Westfield did not have a storm water plan, but they do now!

There is rumor of either the existence of a (soon to be released?) storm water plan for Fayetteville. And there may well one somewhere. But how many residents have seen it? And how much public input was there in its development? And if there is one, how often is it used in making siting location decisions for developing or paving a plot of open space? Is the plan current if it exists? I hope that the answers to these questions are all affirmative.
But it is not apparent to me that they are.

Maybe it is time to have a serious public discussion about storm water and how it is currently managed, how it is intended to be managed into the future, as well as how it is to impact future development.

Do we need to wait for the new baseball stadium to become a big splash pad during baseball season before there is an effective storm water management plan for Fayetteville? A lot of people in Fayetteville do not think so.