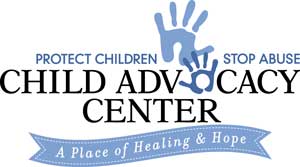 The Precious Jewels have birthdays early in the year. One has passed, and two are imminent, which means that parenthood and child raising are much on my mind this time of year. It also means reflections over their childhoods and their paths from bouncing babies to young adults. My rearview mirror tells me each has had significant bumps in the road, but they seem largely happy and productive.
I wish I could say that for every child.
The recent deaths of two babies — one a toddler and one less than a week old — in our community and two murder charges brought against their father have shaken me and many others to our cores. None of us want to believe this happens among us or anywhere else. But it does, which is why the Cumberland County Child Advocacy Center exists, and why respected leaders in our community like retired Chief District Court Judge Elizabeth Keever and a host of both professionals and lay people support and volunteer for CAC.
It is also why April is Child Abuse Prevention Month across our country.
Child Advocacy Centers, including ours, work miracles for children who have been abused in any way, most often sexually and generally by someone in their own worlds, not a stranger. Prior to existence of the services a CAC now provides, an abused child had to relive his or her experience time and time again, telling it to all manner of adult authority figures. These included parents, grandparents, other caretakers, law enforcement, medical and mental health workers, social workers, and perhaps school personnel, among others. CAC coordinates the delivery of needed services, making it necessary for the child to tell the story only one time and then move on to healing. It is no exaggeration to say that for many children, CAC is a literal lifesaver.
Our CAC has assisted thousands of children over the last 24 years, but numbers do not tell the pain of their stories and the power of the help CAC provides. Without identifying details, here are the stories of a few of the children who came through CAC's door over the last year.
A 13-year-old girl was raped by cousins. She was unable to give details because she did not want to cry.
A 12-year-old girl was raped at her sister's apartment. This compounded prior sexual abuse beginning when she was five by a 17-year-old cousin.
A 9-year-old girl was raped over a three-year period by her stepfather, who is now in jail. She was unable to speak about the abuse but wanted to write about it. Mom, who was molested as a child herself, has moved out of the home and taken
her children.
A woman and seven children were victims of domestic violence by the husband/father and have moved into a two-bedroom home with a grandmother.
A 9-year-old girl told her great-grandmother that Mom's boyfriend had been molesting her and making her watch pornography. Mom worked nights, leaving her children with
her boyfriend.
A 3-year-old girl was forced to play sexual "games" with a male family friend who is now in jail.
A 4-year-old girl was molested by her own father who told her he would kill her if she told anyone.
Most of these girls are in counseling through CAC. And while these examples involve girls, hundreds of boys have also been assisted and counseled by CAC. Sadly, child abuse is an equal opportunity offense.
Two years ago, the Cumberland County CAC received a $50,000 award from the Lilly Endowment Challenge at the Cumberland Community Foundation, and the matching funds challenge was met, giving the CAC's endowment fund a $100,000 boost. Endowments are critical to nonprofit organizations, because they can free staff and boards of directors from ongoing fundraising efforts and provide a safety net to the organization as well as interest income.
So here comes the shameless ask.
If you know a child who has been abused, if you have sympathy for children like the ones above, or if you simply love a child, please consider donating to the Cumberland County CAC Endowment Fund. It will be well used to provide for children who have experienced the most damaging kind of abuse — an abuse of trust. While the children who go through CAC may not be our children, each and every one of them is someone's Precious Jewel, and each and every one of them deserves to feel safe, and with any luck, loved.