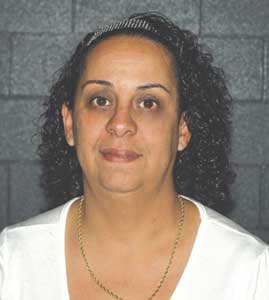 I admit I was never a fan of the location chosen for our new $12 million multimodal transportation center now under construction at the corner of West Russell and Robeson Streets in Downtown Fayetteville. It's in the wrong location, too expensive, poorly designed and built on a small lot with no room for future growth and facility expansion.
But, hey, what do I know? Or, for that matter, what did the professional consultants City officials hired to assist them in finding and recommending the most feasible locations know? To my recollection, we (the City) rejected not one, but three of their recommendations and paid them tens of thousands of taxpayer dollars for the privilege.
Now, with construction over budget and a year behind schedule, City officials say they have now learned some very valuable (and expensive) lessons. It will be very interesting to see who will show up for that ribbon-cutting celebration in June.
On the positive side, I was extremely glad the building's final design incorporated a cultural statement by including a $100,000 line item for local art to hide two huge black cisterns from public view.
Contracting the Arts Council to create and manage the RFP (request for proposal) for this project was another prudent decision.
This being said, City officials should reject the Public Arts Commission recommendations to accept the only bid received from Greensboro artist Jim Gallucci. No doubt he is a talented and renowned professional in his own right. That is not the point of contention here.
An RFP that attracts no local artist participation, comes in $40,000 over specifications and nets only one out-of-town bid needs to be rejected on principle. I'm confident we have artists in our community talented and creative enough to camouflage two cisterns, and for a lot less than $140,000.
Our recommendation: Shop local, even for art. We have dozens of talented budding artists here in our community. Case in point, check out the beautiful artistry of FTCC student Kimberley Hardee on this cover of Up & Coming Weekly. Here, this talented artist and mother of three created art with the personality and sense of anticipation, wonder and excitement that depicts exactly what the Fayetteville Dogwood Festival is all about.
This is the kind of talent we have nurtured, showcased and supported at Gallery 208 for the past 10 years without grants or government subsidies.
So, if we are going to spend taxpayer money on art and artists, I say we spend it locally on our own. I urge our elected officials to reissue the RFP and call for "local" artists. If we still get no response, we'll do a feature story on the artistic value and inner beauty of two black cisterns.
Thank you for reading Up & Coming Weekly.