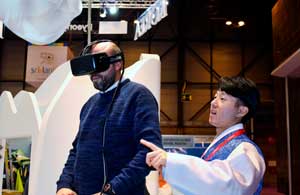 Wedding season is in full swing, and I have already attended several with one more next month in a public park and one in September in the country music capital of the world, Nashville, Tennessee. Each has been or will be accompanied by several other festivities, including but not limited to engagement parties celebrating engagements that might last years, bridal showers, bachelor/ bachelorette trips with friends, dinners and afterparties. Wedding dresses are chosen with as much anticipation as selecting a groom. Wedding trips are often exotic — islands in the Pacific or off the coast of South America or in romantic Paris.
Today's weddings encompass much more of everything — planning, time, people and certainly expense — than a mere stroll down the aisle.
My own nuptials decades ago were a relatively low-key affair. We decided to wed in June and did so three months later, in September. My father walked me down the aisle of a downtown Fayetteville church. I wore a white silk dress stitched for me by a lovely seamstress with a storefront on Yadkin Road. My groom and his brother got new suits for the occasion, and my only attendant, my sister, wore a dress we picked out just because we liked it. Our reception was in the yard of my aunt and uncle's home, and my father and I did not have to choose music for a "father-daughter dance," since we had no band. No one came from far away except a former roommate and her new hubby who came from England, but only because he worked for the airline and they could fly for free. My groom and I escaped to Charleston (with dead fish hidden under the car's hood courtesy of a mischievous cousin) for a few days, followed by a week at Topsail Beach.
We thought it was all grand!
But my groom and I belonged to the baby boomer generation. Today's young couples are millennials, and they are putting their stamps on the marriage process — and, surely, on the institution itself. Engagements are announced on Instagram and Snapchat, and occasionally on Facebook, although that is more a medium for Boomers now that millennials have started moving on. Ditto for shopping expeditions, parties, food-tastings, makeup sessions and on and on and on — all shared via social media. We can all participate in the experience from courtship to honeymoon in ways no one ever imagined as my groom and I drove along, wondering why the car smelled so fishy.
Among the stranger marriage developments, I have lately encountered guests who attend weddings by Skype or FaceTime, both billed as the next best thing to being there. These would require some dexterity as to holding the phone or computer for a relatively long time, and I wonder whether the "guest" on the receiving end of the wedding technology dresses up in wedding finery for the call, or whether he or she just wears pajamas?
Strangest of all is an NPR story I heard recently involving "virtual" attendance at weddings and other family occasions. The "guest" puts on special 3-D glasses just like the movies and "attends" the event, feeling like he or she is there. One woman interviewed for the story wept as she "attended" an event in her grandfather's home nations away. The problem is, no one there knew she felt like she was in the room as she boohooed thousands of miles away.
All of that said, Millennial couples embarking on marriage face the same learning curves couples of all prior generations faced. We marry not just a person, but families who can guide and support us over time. We all have to learn to be kind to each other, to compromise, to plan and dream for our joint futures, to plan financially and responsibly, and if we are so blessed, to bring up children who are productive and loving. We all have to learn that sometimes our spouses are our lovers, sometimes our friends and sometimes just our roommates who don't want to do the dishes or mow the grass either. We all have to learn that our spouse whom we have promised to share our lives with is not perfect, but then neither are we.
I am OK with nuptial progress — Skype, FaceTime and such, even though I would have a hard time staying focused on a little screen for an entire wedding and reception with toasts, dancing and long-distance festivities.
But I am concerned about how to bring my lips to a flute of "virtual" Champagne...