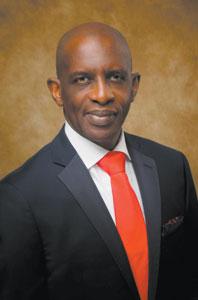 I am running for City Council District 1 because I believe it is time for a new vision, a new leadership and a renewed relationship with voters. My top priorities are the following: Crime prevention and public safety, better quality of life, job creation and economic/industrial growth.
If elected to the office of City Council District 1, I will work hard on crime prevention and public safety by working with community watch groups and law enforcement. I will work to develop an organized plan to improve our neighborhoods and the overall appearance of District 1 (i.e. Ramsey Street and Bragg Boulevard — both are gateways into Fayetteville with exits off of I-295). I will work with NCDOT and local DOT on the need for highway noise barriers around all of our neighborhoods in District 1 adjacent to I-295 (i.e. back area of King's Grant, Greystone Farms, Ultris Patriot Park, and College Lake just to name a few).
In collaboration with our elected mayor, I am committed to keeping taxes low by voting to cut government waste, ensure our city lives within its means and increase our revenue through business growth. I will work to create a job-friendly business climate by working with the elected mayor to reduce burdensome regulations on small businesses and promoting smart economic and industrial growth. I will invest in our children because they are our future. I will work to support our teachers and empower school boards to do their jobs.
I served more than 25 years in the U.S Army, retired as a Senior Chief Warrant Officer and continued service to our great nation as a GS14 DA civilian and /or contractor. I know the importance of service — forward and critical thinking, which are essential for sound decision making and leadership.
My wife, Vanessa, and I have been married for over 40 years and my service in the military has allowed us to live in and call Fayetteville our hometown for over 22 years. As a current business owner and former Army Warrant Officer, I have the drive and dedication to lead District 1 in the right direction to help improve the city of Fayetteville.
My vision for District 1 and Fayetteville is a growing and vibrant world-class District/City — proud of its diversity and full of life with amenities and activities. I envision a community of cooperative inclusion (Government and Citizens), a community that is flourishing economically with a pristine environment, where all people are safe, healthy and have equitable opportunities for success and happiness.
Let's revive District 1 together. It's time 4 change.
PHOTO: Curtis Brown, District 1 City Council Candidate