The start of fall is always a special time. The return of the crisp air and autumn foliage brings special memories for a lot of us. When I look back on my childhood,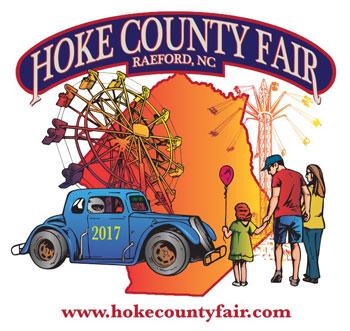 I remember going back to school, getting excited for football to return and spending Friday nights at the county fair. That's one reason why I was so excited to attend the ribbon cutting ceremony at the Hoke County Fair. I had a great time speaking with constituents about their priorities and concerns, and I even got to meet and take a picture with a local celebrity, Baby Miss Fayetteville.
While I was in Hoke County, I was also able to visit Hoke County High School and learn about all the great programs they offer to help students prepare for a successful future. Like me, teachers here believe we must align our education programs with the needs of employers, so graduates are prepared not only for the jobs currently out there but also the careers of the future. I am happy to see Hoke County High School put a priority on classes in Science, Technology,
Engineering and Mathematics for cutting-edge jobs as well as Career Technical Education classes for critically important jobs like firefighters and emergency medical technicians.
Of course, to help create those careers of the future, we need to make it easier for people to take a risk and start new businesses and for existing small businesses to create new jobs. That's why I stopped by two small businesses in Troy and Concord that demonstrate how a simpler, fairer tax code could benefit our economy.
In Concord, I toured Ketchie, Inc., a manufacturer that has been operating locally for 70 years. And in Troy, I visited Uwharrie Mercantile, a coffee and gift shop that's breathing new life into the historic Hotel Troy, which originally opened in 1909. I'm so impressed with these small business success stories. I believe they and businesses all across our community could be doing so much more if our tax system was reformed so they had more resources to hire people, expand and continue to invest in our community.
Along the same lines of getting more resources to our community, I presented a Staffing for Adequate Fire Emergency Response grant to the Aberdeen Fire
Department while I was traveling across the district. This grant will help the Aberdeen Fire Department hire more trained firefighters, and I was happy to help in their quest for this grant. We had a great cross-section of local leaders at this announcement, and we continued the discussion of other ways we can partner to help Aberdeen and all of Moore County.
And last, but certainly not least, I visited the Carolina Panthers to discuss my efforts to increase collaboration and advance the understanding of concussions, as well as the steps being taken by the Panthers and the National Football League to reduce injuries. This is an issue that I have followed closely and examined over the years because concussions affect people of all ages — from Bank of America Stadium to our local peewee football field.
Despite all the progress made, there's still a lot we don't know about head trauma. I serve as Chairman of the Pediatric Trauma Caucus because trauma is the No. 1 killer of our nation's youth. The cutting-edge work being done by the Panthers to prevent, diagnose and treat player injuries goes hand in hand with this priority. I appreciate the emphasis the NFL is placing on player safety, and I'll continue to work with them to shine a light on this issue and improve our understanding of concussions.
Overall, I had a very productive week traveling across our district and talking about issues that matter in our community. If you have ideas you'd like to share with me, especially on tax reform as I continue to work to simplify our tax code, please contact my office at Hudson.House.Gov or call (202) 225-3715. I look forward to continuing these important conversations.