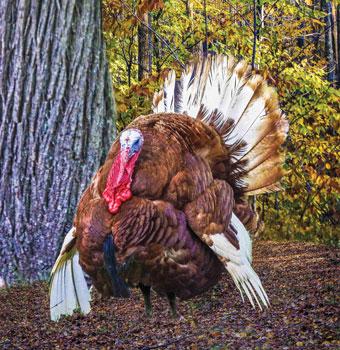 We all have our favorite holidays, and Thanksgiving is near the top of my list for several reasons.
It lasts just one day, and that day is generally relaxed.
No one dresses up much beyond a nice sweater.
No shopping for presents is required.
Few, if any, decorations are needed, although in our family's case, we faithfully put out two ceramic pilgrims made by a very young Precious Jewel who neglected to paint the face of the boy pilgrim. An artistic cousin gave his blank visage features a few years later.
The food, of course is abundant and almost always spectacular. Turkey is our staple, even though no one knows for sure whether it was on the menu for the first Thanksgiving. No one knows anything about that menu, in fact, but I am pretty sure mac and cheese was not a side nor were marshmallows on top of canned sweet potatoes. Ditto for pumpkin pie, but our dessert choice has veered in another direction to Kentucky horse race pie, a divine version of pecan pie that includes chocolate and a wee dram of bourbon.
A special treat for me happens after the big turkey dinner. It is a next-day turkey sandwich made from leftovers and topped with green tomato pickles spiced with cloves.
The guests include both family and friends of all ages, as well as the occasional stranger. One year, a fellow in full motorcycle black leather regalia turned up. He was congenial, but I never found out who invited him. Another year, a family from Nigeria made our Thanksgiving an international occasion by sharing both food and music. We expect no strangers this year, and our family group has been diminished due to the death last summer of an important member, our longtime turkey chef extraordinaire. His absence is another reminder that life brings not only the joys of family and friends but sadness and a void when someone dear is gone.
We look forward to and treasure our Thanksgivings together, even though each day is a new experience with different dynamics. There will be hugs and kisses from people who have not seen each other since last Thanksgiving and from those who saw each other last month. There will be photographs from Thanksgivings past, the occasional tiff and this year, I suspect, a tear or two. Little ones will shriek and be sent outdoors to burn off some energy. Several especially full diners may fall asleep in chairs and on sofas. At the end of the day, when it starts to get dark and everyone but my little family has gone their separate ways, I will join millions of other thankful Americans in reflecting on the great blessings of our family and our nation.
Our family's Thanksgivings are not glamorous or special, and I love them for exactly those reasons. As is the case at countless other Thanksgiving gatherings, the joy is in our family's evolving way of celebrating and enjoying being together – if for only one day a year – and in being part of our great nation.
It is our quiet reminder that even in these trying times, we are grateful for so much, including the quiet before the commercial storm that will burst upon us beginning with Black Friday.