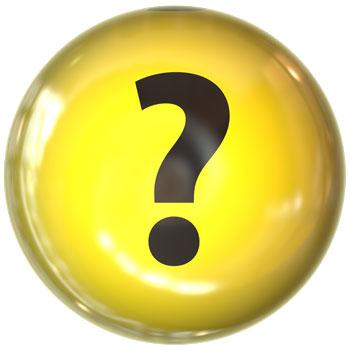 Some days I want to run screaming from my computer, cellphone, televisions and the handful of social media sites I follow. News overwhelms from all fronts: North Koreans firing missiles that can reach the continental United States; Harvey Weinstein, Donald Trump, Al Franken, Charlie Rose, John Conyers, Matt Lauer, Garrison Keillor, Roy Moore, etcetera; and a U.S. president whose own party members question his fitness for office as well as his mental stability.
It all feels like more than I can comprehend or want to process.
So, I have begun to search out my own alternative news, all sourced, though not by Breitbart or CNN, and some of it, shall we say, clearly eccentric. Here goes.
Who knew that naming one's child could become a legal issue? "Lucifer" has been ruled out by the naming police for a German couple's son, and now I read in the Huffington Post that 17 naming possibilities some parents apparently wanted are legal nonstarters – "non nons" – in France. Among them are Nutella (a chocolate spread beloved by children), Mini Cooper (a car), MJ (homage to Michael Jackson), Manhattan, Fraise (strawberry), Babar (an elephant in children's books), Prince William (presumably for a baby who is not a prince) and the French words for port and starboard for a set of French twins. Naming in the United States is less restrictive. I once met a young woman named Chandelier.
We all search the internet these days, often turning to it for answers to "why" questions that have piqued our curiosity. All Home Connections, an AT&T retailer, was curious about what we are curious about and searched for the most frequent search questions in all 50 states. Not too surprisingly, we in North Carolina are most curious about why hurricanes form. Other states are interested in other issues. Here are a few of them, including several that have never occurred to me.
Those living in Alabama, Nevada and Oklahoma ask, "why do dogs lick?"
People in Arizona, Michigan and Virginia want to know "why do people lie/cheat?"
Californians ask, "why do human beings kiss?"
People in Delaware, Montana and North Dakota are interested in "why dogs eat grass?"
Hawaiians want to know "why do roosters crow?"
Residents of Idaho and Ohio are curious as to why men have nipples.
New Yorkers want to know why feet smell. South Dakotans are preoccupied with "why do dogs eat poop?"
People in Texas are curious as to why they call it the birds and the bees.
And, finally, people in Wyoming want to know "how to kiss?"
Maybe they should move to a big city.
Last but hardly least, an online source called Peace Quarters, which posts all sorts of articles including "The More You Use Social Media, The Worse You Feel," "People Who Wear Crazy Socks Are More Creative and Successful" and "13 Clear Signs That You Have Been a Mother for Too Long Now" also ran this one, "11 Reasons the Most Incredible Women Often Have the Worst Dating Lives."
The reasons include "they are more intimidating," "they are independent and put their needs first," "they have built-in jerk repellent," "they call guys out on their bs," "they are super picky because they know their worth," "they have real goals," "they are way more mature than most" and "they are the ones that guys have a hard time finding."
The venerable New York Times is not immune to alternative news either. It ran an article last year entitled "13 Questions to Ask Before Getting Married." They include the usual ones about sex, money, inlaws, arguments and religion. My favorite, though, is a most basic one. "Will we have children, and if we do, will you change diapers?"
Now, don't you feel better?
The world is still turning no matter what the North Koreans, all the very badly behaving men and Trump are up to.