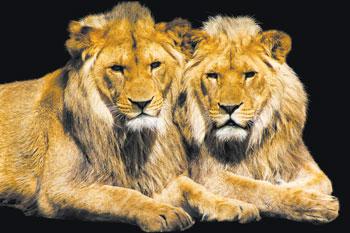 In J.R.R. Tolkien's epic fantasy "The Lord of the Rings," a young hobbit named Frodo Baggins is given the impossible task of returning the so-called "ring of power" back to the fires of Mordor. But the young hobbit could never complete this task alone. So, Frodo is surrounded by a band of mismatched companions with the single task of assisting him on this dire mission.
When you face impossible tasks, faithful friends are a necessity. This is true when tackling the fires of Mordor, and this is true when facing the struggles of life. You were not designed to tackle life as the Lone Ranger. God created you to have community and fellowship; he designed you to have meaningful friendships.
The Apostle Paul knew the importance of friends. In practically every letter he wrote, Paul greeted the friends he had across the Roman world. In Romans 16 alone, he mentions 26 individuals.
In the closing words of his letter to the Colossian believers, he mentions nine people by name. Here we see four types of friends.
First, we should surround ourselves with faithful friends who will encourage us. In Colossians 4:7-11, Paul mentions those key people who supported his ministry. People like Tychicus, Aristarchus, Onesimus and even Mark, who once departed from the team, Jesus Justus and Luke. Each man was marked by his support of Paul and how he encouraged him along life's journey.
Second, we should surround ourselves with warrior friends who will pray for us. In Colossians 4:12- 13, Paul says that Epaphras earnestly prayed for the believers in Colossae. We need people who will sincerely pray for us, our families, our ministries, our failures. We need prayer warriors.
Third, we should be aware that along the way, we will have worldly friends who will leave us. In Colossians 4:14, Paul mentions a man named Demas. Nothing much is said about him in Colossians. But in 2 Timothy 4:9 we discover that Demas deserted Paul and the ministry, having loved the present world more. Christian, you're going to have friends who turn their backs on you because of your faith. Prepare for that heartache. But don't let their worldliness sidetrack you from serving God.
Finally, Paul mentions a man named Archippus. It appears that Archippus was involved in some level of leadership at Colossae, for Paul tells him to take heed to the ministry the Lord had given him. We need to invest in potential friends who can advance us. That is, take time to disciple someone to carry on the life and legacy of your life.
In a world filled with Facebook friends, most people have very few real friends. When it is the middle of the night and your car is stuck on the side of the road, your real friend will come to your aid.
But more than considering who is a true friend to you, consider whether or not you are being a true friend to someone else. Take time this week to invest in your friendships with a phone call, a note of thanks or just a conversation over a cup of coffee. Make time for those people who make time for you.