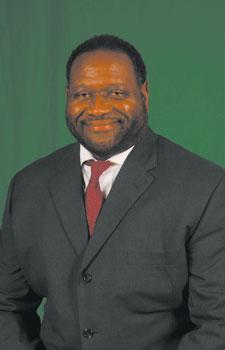 Wiliams has not earned the right to be called councilman
Dear Editor,
I read with some disgust the report by The Fayetteville Observer concerning Monday night's Fayetteville City Council's meeting and discussion concerning Tyrone Williams (and no, I will not call him a city councilman.)
Tyrone has not earned the respect to be addressed that way. He has used his position to profit his own pocket – while leaving the rest of the city in the cold. Will the group working to renovate and open the Prince Charles be successful? I don't know. But at least they are making an honest effort. Mr. Williams has made no contribution of note, but instead has used his election to profit without considering our community.
Mr. Williams does not deserve to sit on our council - and those who will argue otherwise are putting self and personal ideals before their constituents.
Fayetteville deserves better.
Our community deserves better. Mr. Williams should resign – if he doesn't, the council as a whole, regardless of color should show him the door. If they don't, they have shown their true colors and our community should show them all the door. If they don't act, than we all will know that race, rather than the betterment of our community has become a priority – and that is more than sad. It is the first step in the destruction of our community.
Janice Burton
Resignation Williams' only option
Dear Editor:
Fayetteville City Councilman Tyrone Williams is facing calls to resign from his constituents, the newspaper and every member of the city council. Williams is holding firm, calling for a review of the matter by the city attorney, and denying that he did anything wrong. Maybe he didn't, but it doesn't mean he should keep his seat.
Williams was recorded offering to "lift the cloud" on the title of the Prince Charles Hotel for $15,000. Williams had loaned the previous owner of the Prince Charles Hotel, John Chen, $100,000. The hotel was used as collateral on the loan. Williams claims the loan was never repaid; Chen says otherwise. A bankruptcy court judge agreed with Chen and disallowed Williams's claim in 2013.
In December, Williams approached the new owners, Prince Charles Holdings, about his claim and offered to "lift the cloud" from the title for $15,000. PCH recorded the conversation and contacted the FBI about Williams' offer. Williams' conduct was made public last week, and on Monday, Williams' colleagues on the city council asked for his resignation. Williams isn't resigning, and the council is beginning amotion proceedings, or trial by council. Regardless, it will be several months, and many tax dollars, before this matter is settled.
From a due process perspective, did Williams still think he had a valid claim, or was he trying to use his tenuous connection to the Prince Charles Hotel and position as Councilman, to give himself a $15,000 payday? Politically, the answer doesn't matter. Williams needs to resign his seat immediately.
As an elected official, Williams is held to a higher standard. A standard to which the mere appearance of impropriety is enough to call for his resignation. As an early political mentor told me, "it ain't what it is, it's what it looks like ... that's all that matters in politics." Regardless of his intent, Williams put himself in this compromising situation. A situation that has spurred an FBI investigation and a whole helluva' lot of embarrassment for the city of Fayetteville.
To make matters worse, District 2 residents will not have any representation for two huge projects being built in their own backyard. Williams must abstain from future votes involving Project Home Run and the Prince Charles. This makes him not only the most morally questionable person on the council, but by default, the most ineffective. The Council might as well sit him at the "kiddie" table and only call him in for stormwater.
Unfortunately, the circus has only just come to town and it's starting to pitch its tent. The city council meeting Monday night was standing room only; normally a room where the only people standing are speaking or stretching. Citizens are coming out in droves to watch our city embarrass itself. It will only stop when Williams is gone.
Andrew Porter
Photo: Tyrone Williams