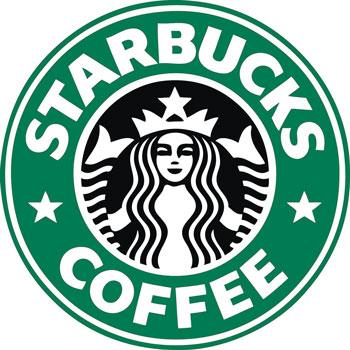 I contend that political correctness is running rampant in America, and when joined with fear, the result is proving destructive. Let's start with a couple of definitions from the Merriam-Webster Dictionary:
Political correctness: conforming to a belief that language and practices which could offend political sensibilities (as in matters of sex or race) should be eliminated.
Fear: an unpleasant, often strong emotion caused by anticipation or awareness of danger.
The recent arrest of two blackmen in a Philadelphia Starbucks and the responses that followed highlight the destructive combination of political correctness and fear.
On an April day, two blackmen walked into a Philadelphia Starbucks to wait for another man with whom they were to have a meeting. Various reports indicate that the men asked to use the restroom and were told that they could not because they had not made a purchase. The men were later asked to leave. When they refused, a lady, subsequently identified as the manager, called the police. Police arrived and, after several minutes of conversation, the men were arrested for suspected trespassing. This summary of events is based on an article by Matt Stevens titled, "Starbucks C.E.O. Apologizes After Arrests of 2 Black Men."
Several persons made videos of a portion of the interaction between the two men and the police officers who arrived at the scene. The longest video I was able to find is available at: https://www.youtube.com/watch?v=_qdB3xnKdT8. The sound quality in this video is poor, but it does show the interaction between the two men and the police officers. My assessment of the video is that during some 10 minutes of interaction, the police officers attempted to negotiate the men's departure from the establishment. The men clearly refused to leave and were eventually arrested.
As this and other videos were distributed by social media and in news reports, protests started. The protests, as best as I can tell, were not directed solely at the person who made the call to police, but at all of Starbucks.
Shortly after the incident, Richard Ross, Philadelphia police commissioner, who is black, released a video in which he said the officers "did nothing wrong." That video is available at: https://www.youtube.com/watch?v=gRHkAXiqfVQ. He reviews, step-by-step, what happened and emphasizes that the officers, three times, asked the men to leave the establishment. They repeatedly refused. After arresting the men and taking them to a police station, officers were advised that Starbucks was not pressing charges. They were released.
A Philadelphia Inquirer story titled "Firing Starbucks manager won't address Philly police's overboard response to her 911 call" includes the following:
"What Ross leaves out is that officers do have some discretion in carrying out their duties. Consider when the Eagles won the Super Bowl and only four arrests were made after drunken, celebrating fans flipped a car, dismantled light poles, smashed a Macy's window, and crumpled an awning at the Ritz-Carlton."
Later, after further investigation; Commissioner Ross held a news conference during which he explained that his statement was not good messaging and caused unintended harm. He indicated he should have said the officers "followed the law." Ross also referred to a conversation with the Starbucks' CEO during which he learned that it is company policy to allow persons to sit in a store without making a purchase. Ross pointed out that this is not a policy commonly encountered by officers. Normally, just the opposite is the case. He was not aware of this "no purchase necessary" policy when he made his earlier statement. Given that businesses ordinarily require individuals to make a purchase in a situation of this nature, the officers had no reason to think that the Starbucks' policy was any different. This news conference is available at: https://www.youtube.com/watch?v=6iHswQmC6sY.
In response to all of what has been addressed to this point, Starbucks, at the corporate level, announced that the manager who called police no longer works with the company. Further, Starbucks will close more than 8,000 stores in the United States May 29 to conduct anti-bias training. Some 175,000 employees will be affected. CEO Kevin Johnson has apologized to the men involved and declared that the incident at this location is inconsistent with their business practices.
Interestingly, an article titled "VERIFY: What's Starbucks bathroom policy" by Eliana Block includes the following:
"Today Starbucks' CEO apologized to the men but said different stores have different rules.
"'In certain circumstances, local practices are implemented,' Starbucks CEO Kevin Johnson said. 'In this particular case, the local practice of asking someone who is not a customer to leave the store ...followed by a call to the police.'
"Despite store policy, Johnson says this never should have happened, calling it 'reprehensible.'"
The manager who called police no longer works for Starbucks as of a few days after this event.
Gregg Re writes this in an op-ed titled, "DEFAMATION: The Starbucks Manager Accused of Racism Is Probably About to Be A MILLIONAIRE."
"The former Starbucks manager who called the police on two non paying black customers earlier this month may have a good case for bringing a defamation suit against the coffee company.
"In numerous public statements, Starbucks and its CEO Kevin Johnson have gone out of their way to imply that the female manager, identified in media reports as Holly Hylton, was acting on subconscious racial motivations when she told the loitering customers to either buy a beverage or get out of her store. Crucially, Starbucks has also strongly implied that, as a factual matter, the manager violated company policy."
Now, this from an article by Kelly Weill titled "4Chan Hoax About Free Starbucks Coffee for Black Customers Reaches Laura Ingraham's Show." The article addresses the action of Bryan "Hotep Jesus" Sharpe, a black comedian (https://www.youtube.com/watch?v=1FvwMsb9CRg):
"Sharpe uploaded a YouTube video of himself demanding a free coffee in Starbucks.
"I heard you guys don't like black people, so I wanted to get my Starbucks reparations voucher," Sharpe told the barista. The young woman responded that she'd seen the voucher on Twitter, and gave Sharpe a free coffee. She told him she was a student and that it was her last day at the store until fall."
Various reports indicate the two men, Rashon Nelson and Donte Robinson, who were arrested, settled with the city of Philadelphia for $1 each. In addition, the city will create a $200,000 fund that will, with the assistance of a nonprofit organization, assist young entrepreneurs in Philadelphia.
Without a doubt, that is a lot of background. Here is how I think all of this comes together to show that political correctness and fear make a destructive combination. Two black men repeatedly refuse what I see as reasonable direction from several police officers. They were able to do so without negative repercussions and receive an apology from the CEO of Starbucks, along with a financial settlement with the city of Philadelphia.
I hold that this kind of response is the product of out-of-control political correctness across American society. The impact of this condition is made worse by the fear that political correctness generates in people. Standing for what is sensible and fair becomes a rare occurrence. In this case, Starbucks allows a manager to be routinely forced from employment in spite of following her store's local procedures; a police commissioner reverses course and profusely apologizes for initial statements that made all the sense in the world to me; Starbucks closes stores for training that will likely do absolutely nothing to prevent recurrence of the kind of incident that provoked the one addressed here.
The destructive consequences of this interaction between political correctness and fear are many. The consequence that shows through most clearly is a breakdown in the rule of law. That is, people are encouraged and even permitted to break or disregard the law, and disrespect authority without being held accountable. If you doubt the truth of that statement, go back and read the quote regarding the so-called "discretion" demonstrated by Philadelphia police after the Eagles won the Super Bowl.
Finally, consider the young lady who gave free coffee to Bryan Sharpe in response to his reparations claim. She impresses me as a kind person who did not come close to thinking through what Sharpe requested. This failure to think is another destructive consequence of political correctness and fear. America better see this destructive combination for what it is and forth rightly address the issue.