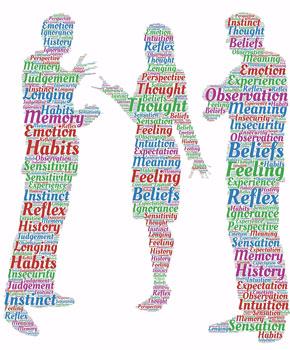 As home to Fort Bragg and the 82nd Airborne Division, Fayetteville is nestled closer to thehearts of our Founding Fathers than most of America for one reason – the fine service members here who protect and defend our rights to life, liberty and the pursuit of happiness. They ensure that we can vote, we can dissent, we can speak our minds – even when maybe we shouldn't.
Yet we do.
Just this past year, writers in Up & Coming Weekly made their voices heard regarding immigration, kneeling during the national anthem, and more recently, local politics in both Hope Mills and Fayetteville. We received pushback on all of it. And we were happy to read and print those responses, even when we didn't agree.
Disagreements and pettiness happen daily on a national level with presidential tweets that make headlines and talking heads and celebrities who use their positions as a platform to further their political or personal agendas. Two recent cases that come to mind are Roseanne Barr and Samantha Bee. ABC canceled Barr's TV show for inappropriate remarks she made about President Obama's former democratic senior advisor, Valerie Jarrett. Meanwhile, on her show "Full Frontal," Samantha Bee verbally assaulted President Trump's daughter, Ivanka (a Republican staffer), by referring to her as a "feckless C**t."
Did TBS' executives admonish Bee's behavior? Did they cancel her comedy show? They did not. Imagine the national outrage if Bee said that about Michelle Obama, or worse, her daughters Malia and Sasha.
Bee's show was videotaped. This meant that TBS had the opportunity to edit out the offensive insult before it aired nationally. Those with the authority to make that decision chose not to.
Even if the performance was a live broadcast, a standard 10-second broadcasting delay allows for bleeping out vulgarities.
By their actions, these two companies made bold statements about where they stand. Undoubtedly, many agree with them. Others do not. But no one went to jail, mysteriously disappeared or lost their job. Because this is still America. That's part of the glory of our country. We can speak our minds without fear of retribution from our government and with the expectation of being heard.
As part of this military community, we have lost far too many service members through the years because they answered the call to serve and were sent to handle America's business in faraway places on our behalf. With Memorial Day in the rearview mirror, and on the heels of heartfelt ceremonies where we honored our friends for their sacrifice and quietly vowed to look after their widows and orphans, the name-calling and hate couldn't feel more misguided or counterproductive.
We are lucky to be Americans, and we should definitely use our First Amendment right to voice our opinions, to disagree, to be true to ourselves. When passions run high, it is easy to forget the cost of our freedom. And that comes with consequences – for people and organizations. We both thank you for reading Up & Coming Weekly.