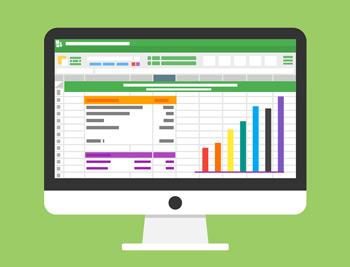 Years ago, in another life, I attended a presentation by a well-known and respected North Carolina demographer whose talk was entitled "The Browning and Graying of North Carolina." He addressed our state's growing diversity and aging population to an audience of "mature" North Carolinians, mostly white and mostly over 50. The demographer expounded on when white people would become a minority in North Carolina and what an aging population means for the workforce, health care and our culture. The United States Census Bureau says this will happen nationally in 2045, though our demographer said earlier in North Carolina.
Suddenly, a man in the audience shouted, "I just don't believe that!" The demographer brandished another chart, and again the man blurted, "I just don't believe that!" Patiently, the demographer talked about trends that were long since underway, but when the man shouted for a third time, the demographer looked calmly at the audience and asked us to look to our left and look to our right. "Are any of you people going home tonight to have a baby?" he asked pointedly. The answer was laughably obvious.
Score one for the foresighted demographer.
Newly analyzed data from the National Center for Health Statistics show that in 2016, more whites died than were being born in North Carolina and 25 other states. This was true in only four states in 2004. Part of this has to do with North Carolina's aging population, but other factors include declining birth rates for millennial women since the Great Recession and deaths by despair – drugs, alcohol and suicide – especially among whites between 30 and 59. The change became apparent in rural areas before it became a statewide fact. For example, in Martin County in northeastern North Carolina, deaths now exceed births for both whites and blacks. In the 1990s, Martin County had 12 public schools, but that number has declined with the loss of about 40 percent of its school-age population.
Writing in The New York Times, Sabrina Tavernise said this. "The change has broad implications for identity and for the country's political and economic life, transforming a mostly white baby boomer society into a multiethnic and racial patchwork." Pundits of all stripes speculate about what the change means for our politically divided nation, with many asserting that a younger and more diverse electorate will bring a more progressive agenda. Maybe so, but there is certainly no assurance of coalitions forming among diverse groups or that they will even vote with the same frequency that older, whiter voters have over time. Donald Trump is our president, and Democrats in New York just turned out an established and ranking member of Congress in favor of a young woman of Puerto Rican heritage. At 28, she will be the youngest woman ever elected to Congress. Both political realities prove that anything is possible.
What I understood the demographer to be saying all those years ago to the rude and disbelieving man is that population trends are like tides. They start, and they build until they wane, or until some other trend overtakes them. They are neither positive nor negative. They are just facts to be dealt with, not handled. We can no more change them than we can change our world's rising sea levels.
The browning and graying of our state and country is the latest chapter in the evolution of a still-youthful nation. It will continue no matter how you, I or the grumpy old guy feel about it.