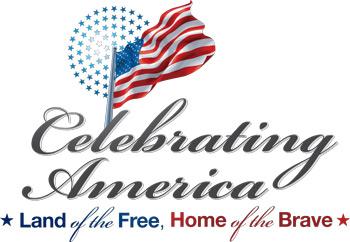 Like you, I am proud to be an American – extremely proud. As my family and I celebrated Independence Day, we reflected on the many blessings of living in the United States of America, and we thanked God for guiding our nation. We prayed for our service members, our veterans and their families – the very people who continue to make our Fourth of July celebrations possible. I saw so much patriotism and love for this great country. It was incredible.
There are infinite reasons we should all be extremely proud to be an American, and number one is our service members. One of the greatest honors of my life is representing Fort Bragg, the epicenter of the universe and home of the Airborne and of the Army Special Operations Command.
As part of my job being Fort Bragg's congressman and providing oversight to the Department of Defense to ensure our soldiers have what they need, I spent time this past week in Germany visiting the U.S. Africa Command, U.S. Special Operations Command Africa, and Special Operations Command Forward-North and West Africa, which is led by the fearless Green Berets of 3rd Special Forces Group who also call Fort Bragg home. I was able to gain a greater knowledge of our military operations in Africa and the trials and opportunities our troops are facing. I also engaged with senior commanders to take a deep dive into our role in the region and U.S. interests.
Additionally, I was able to talk to soldiers from the command level all the way down to the individual operational detachment alphas and gain insight into the issues our soldiers are facing throughout the chain of command. This information will allow me to make sure our Special Forces have all the support and resources they need. I especially enjoyed my time getting to know many of these brave men and women and showing them my gratitude.
Words simply don't do it justice. These patriots are away from their families, and they represent the best of us. We are so thankful for their service and sacrifice and that of their families back home. I ask for your continued prayer over them as they serve to protect our nation.
As a member of the U.S. Helsinki Commission, I attended an Organization for Security and Co-operation in Europe Parliamentary Assembly in Berlin, Germany, along with parliamentarians from Europe, Russia and Central Asia, plus the United States and Canada. While there, I offered an amendment urging the release of Pastor Andrew Brunson of North Carolina, who has been held in custody in Turkey for nearly 650 days. I will continue to use my position as a commissioner to ensure Pastor Brunson comes home and to advocate for human rights, free speech, democracy and freedom of religion. These are the very values that we uphold, that make America so great and that make me extremely proud to be an American.