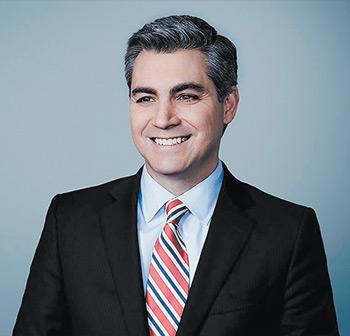 After a brief and not very interesting or successful teenage babysitting career, my earliest jobs were in our family's radio business. Memorable among them was one early stint as a radio reporter. My boss was Jeff Thompson – yes, Up & Coming Weekly's Jeff Thompson.
We called each other "Boss" and "Scoop" and still do. Jeff taught me that journalism and our First Amendment are critical to our nation's stability, not just for information reported but as a check on government. A big story I reported was a Fayetteville City Council meeting in which a retiring councilman voted to send the entire council, including himself and his wife, to a municipal convention far away – San Francisco, California, perhaps. Council members would travel on the city's dime even though that particular councilman would be out of office within weeks. He did not even seem embarrassed.
Fayetteville taxpayers were all over that story and all over the short-term traveling councilman.
That story was important locally but paled, of course, in the long shadow of Watergate. That dogged investigation by The Washington Post exposed a corrupt president and ultimately led to the only presidential resignation in our nation's history. You, I and the rest of America and history would never have known about our president's perfidy had not two young and intrepid reporters persevered.
Fast forward to Tampa, Florida, where President Trump held a campaign-style rally just last week. Why a sitting U.S. president supposedly doing our nation's business needs such a rally is a legitimate question, but our current president holds them regularly and revels in the applause of attendees. He must have been in hog heaven in Tampa, as supporters cheered his comments about witch hunts and his version of American diplomacy with Russia.
What stopped me and many other First Amendment supporters in our tracks were hostile Trump true believers, at least one of whom wore a shirt emblazoned with "F*** the Media," taunting CNN's senior White House correspondent Jim Acosta with shouts of "CNN sucks" and raised middle fingers. I caught a glimpse of this on TV that evening myself, and my first thought was that someone is going to get hurt here, just as a young man did at a Trump campaign rally right here at our Crown Coliseum in 2016.
Blessedly, no one did get hurt that night in Tampa, but such language and behavior do nothing to strengthen our republic or bridge the deep divides among Americans with differing political views. Fueling the flames of strong emotion is Trump, who repeatedly refers to news media as "enemies of the people."
Apparently, the president's fanning of the flames worries media bigwigs as diverse as New York Times publisher A.G. Sulzberger, who met with Trump about it last month, and Fox News anchor Shep Smith, who says flatly, "Journalists are not your enemy."
How on Earth did we get here?
The First Amendment says this: "Congress shall make no law respecting the establishment of religion, or prohibiting the free exercise thereof, or abridging the freedom of speech, or of the press, or the right of the people peaceably to assemble, and to petition the Government for a redress of grievances."
These are the words that make us different from other nations like Russia, China and North Korea, where citizens do not hear diverse news stories and points of view, where they cannot voice their own thoughts, where they cannot practice the religion they choose or none at all, where they cannot gather to peaceably disagree with their governments. This is the amendment that not only gave a firm foundation to our fledgling nation more than two centuries ago but that has sustained us through wars, including one pitting Americans against each other, depressions, and the wildly diverse points of view that make us the nation we are.
Some of us voted for Donald Trump. Some of us voted for Hillary Clinton. Some of us voted for various other candidates, and some of us sat on our sofas and watched TV. But as Jeff taught a naive and inexperienced young woman, reporting is fundamental to our nation. We Americans do not have to like the information reported, but it is critical that we love, respect and support the right to report information and opinion in all their diverse forms.
Photo: CNN correspondent Jim Acosta