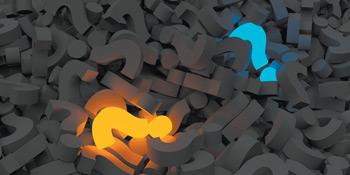 For some time, I have thought that objectivity is dying in – or disappearing from – America. The confirmation process for Brett Kavanaugh solidified my suspicion. Objectivity is very near death in America. From the Cambridge Dictionary, objectivity is "the state or quality of being objective and fair." Then, for being objective: "Not influenced by personal feelings or opinions in considering and representing facts." Given these definitions, consider some of what transpired during this confirmation process.
President Donald Trump nominated Judge Brett Kavanaugh to serve on the Supreme Court. He met, individually, with all senators who were willing to do so. Included was Sen. Dianne Feinstein, D-C.A. Kavanaugh also testified for over 30 hours before the Senate Judiciary Committee.
After his testimony, but just before the committee was to vote on making a recommendation to the full Senate, an allegation of sexual assault against Kavanaugh from 36 years ago was made public. The allegation was made by Dr. Christine Blasey Ford who had written to her congresswoman, Rep. Anna Eshoo, D-C.A.
Ford requested anonymity. The letter was passed to Feinstein, who did not act to address the allegation in accordance with procedures of the Judiciary Committee on which she is the senior Democrat. Instead, after the letter was with Feinstein for about two months, in a manner yet unexplained, the media was given the allegation and ran with it.
Ford's allegation is summarized as follows in an article by Eli Rosenberg and Lindsey Bever titled "'Shut up and step up:' Sen. Hirono's blunt message to men."
"In an interview with The Washington Post, Ford alleged that Kavanaugh corralled her into a bedroom during a gathering in Maryland when she was in high school, pinned her to a bed, groped her over her clothes and attempted to pull off the clothing she was wearing."
There were two other women who later made allegations against Kavanaugh – these also from 30+ years ago. They were Deborah Ramirez and Julie Swetnick. After extensive negotiations with Ford and her attorney, a hearing was set before the Judiciary Committee. Ford and Kavanaugh testified. Republicans engaged Rachel Mitchell, an Arizona prosecutor specializing in sex crimes, to question Ford. Democratic senators did their questioning of both.
When it became clear that the nomination was about to move forward, Democrats on the Judiciary Committee, along with opponents of Kavanaugh around the country, pushed for and got a supplemental FBI background check. Indications are that the FBI report did not unearth any additional information to support the sexual abuse allegations.
In the end, Judge Kavanaugh was confirmed. However, this highly accomplished man who had a sterling reputation as a judge, Harvard professor, father, husband, public servant and gentleman has had all of that destroyed. Not only was his life destroyed, but those of his wife and two little girls were also tremendously adversely impacted. These human beings were treated as meaningless by Democrats in the Senate and by others across this country who are so focused on possessing power at any cost.
That quest for power by any means also ensnared Ford. She wanted to remain anonymous but was forced into the fray by one or more opponents of the Kavanaugh nomination when their primary tactic of obstruction failed. Sexual abuse allegations should be, and must be, investigated. Women and men who make such allegations must be heard and treated with respect.
The great challenge is to address these cases, and all matters, with objectivity. The Democrats' handling of the Kavanaugh abuse allegations came nowhere close to objectivity. Prosecutor Mitchell provided a report as to her conclusion based on the testimony of Ford. It is available at www.axios.com/brett-kavanaugh-rachel-mitchell-prosecutor-memo-2c3233cc- 1d42-416b-af04-02700aa9a711.html. Her summary follows, but I encourage reading the full report.
"In the legal context, here is my bottom line: A 'he said, she said' case is incredibly difficult to prove. But this case is even weaker than that. Dr. Ford identified other witnesses to the event and those witnesses either refuted her allegations or failed to corroborate them. For the reasons discussed below, I do not think that a reasonable prosecutor would bring this case based on the evidence before the Committee. Nor do I believe that this evidence is sufficient to satisfy the preponderance-of-the evidence standard."
Mitchell explained, "There is no clear standard of proof for allegations made during the Senate confirmation process."
Given this situation, she provides an assessment of Ford's allegations in the legal context. That is, the world in which Mitchell operates. Consequently, she presents facts and reaches a conclusion based on examination of those facts. This is being objective and fair. Here are a few of the facts presented and assessed in her report.
• "Dr. Ford has not offered a consistent account of when the alleged assault happened."
• "Dr. Ford has struggled to identify Judge Kavanaugh as the assailant by name."
• "Dr. Ford has no memory of key details of the night in question – details that could help corroborate her account." (Who invited her; how she got there; location of the house where the attack took place; how she got home.)
• "Dr. Ford has not offered a consistent account of the alleged assault."
• "Her account of who was at the party has been inconsistent."
• "Dr. Ford's description of the psychological impact of the event raises questions." (Afraid to fly but flies frequently.)
Mitchell's list of facts goes on. Now turn to how Democrats conducted themselves during this process. Without any corroboration of the allegations, they labeled Kavanaugh a sexual abuser. The following quote from an article by Thomas Jipping titled "Opposing Kavanaugh by 'Whatever Means Necessary'" sent a clear message that Democrats would not be objective in considering the Kavanaugh nomination.
"Senate minority leader Chuck Schumer (D., N.Y.) is out to show us that he's one politician who can keep a promise. On July 9, within minutes of President Trump's announcement of Judge Brett Kavanaugh as his Supreme Court nominee, Schumer vowed to 'oppose Judge Kavanaugh's nomination with everything I have.' When he said everything, he meant it."
Then there is this, regarding Kavanaugh, from Sen. Mazie Hirono, D-Hawaii, as reported in an article by Tyler O'Neil titled "Dem. Senator: Kavanaugh Doesn't Deserve 'Presumption of Innocence' Because I Disagree With Him."
"'I put his denial in the context of everything that I know about him in terms of how he approaches his cases,'" the senator said, suggesting that the presumption of innocence — a core tenet of English common law and American law going back more than one hundred years — depends on a person's judicial philosophy."
Hirono sees no need to review this candidate in light of qualifications, experience, intellect, judicial temperament or basic facts. No, simply reject this man and destroy his life while doing great harm to his wife and daughters simply because you disagree with what you think is his judicial approach. There is no objectivity here.
I could go on for pages making the case that Senate Democrats and their cohorts across this country showed zero objectivity in this confirmation process. The question now is how will those Americans who recognize the great danger that is faced by our country in this near-death condition of objectivity respond to the crisis. My hope is that we will take action to save objectivity from death. Doing so requires that we follow the example of now-Supreme Court Justice Brett Kavanaugh.
In the face of the onslaught by Judiciary Committee Democrats, he said, "You may defeat me in the final vote, but you'll never get me to quit. Never." By voting and every other action that is civil and legal, we must act – never quit.
As you decide how to respond to the Democrats' treatment of Kavanaugh, consider the following from an article titled "Howie Carr: We are all Brett Kavanaugh."
"We are all Brett Kavanaugh now. The politics of personal destruction that the Democrats and the media – but I repeat myself – have used in this despicable campaign to crush Kavanaugh could just as easily be deployed against anybody who gets in their way, male or female."