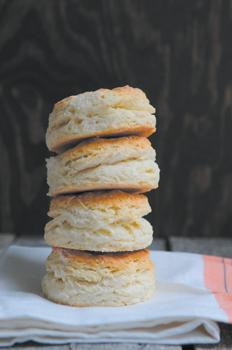 A friend confided recently that she is mapping out her funeral – readings, hymns, flowers, pallbearers, homily suggestions for the minister and other details. She believes that such advanced planning takes some of the burden away from her family when the sad day arrives. I believe that as well.
That said, I have not planned one single aspect of my own sendoff, not because I don't want to ease the burden on the Precious Jewels but because I find the entire notion a tad creepy – not an occasion around which fantasies are savored. One thing I do know for sure, though, and I have communicated it to those who might be in charge. Under no circumstances is there to be a homily, sermon – or Lord forbid – eulogy of any sort.
I decided that in my 20s while attending the funeral of a good friend's mother at a Charlotte church. The deceased, whose name was Pearl, had attended the church for a relatively short time after her two children had already flown from the nest. In about 20 seconds, the minister managed to call both my friend and her brother the wrong names. Then he went on to say – and I remember this word for word – "Forgive me, but Pearl was a real pearl." I nearly bolted out the church doors, screaming all the way.
More recently, services featuring various family members and friends recounting the dearly departed's struggles with various substances seem like too much information to me. They reinforce my desire to be barely mentioned at all. It probably does not help that the name Margaret is derived from the Greek word for – you guessed it – pearl.
I am sure people in other parts of the country plan their funerals as well, but Southerners seem to handle funerals and associated activities our own special way.
A cousin married a Belgian man, who was horrified when he encountered his first Southern funeral. The deceased was a friend close enough to be family, so we all trooped to the widow's house, where a full party was in swing. No one called it that, but that is what it was, complete with a dining room table laden with food and all sorts of beverages, very few of them iced tea.
The scandalized Belgian urged us to leave immediately, insisting the family was mourning and needed to be alone, despite the fact the widow was in the living room having a glass of wine. We assured him that the family would have plenty of time to mourn and that for the time being, we were there for diversion.
The Belgian eventually came around and, as an accomplished cook himself, made appropriate food for just such occasions.
"Being Dead is No Excuse: The Official Southern Ladies Guide to Hosting the Perfect Funeral" by Gayden Metcalfe and Charlotte Hays is a handy little book to keep around for when the need arises. Need a good funeral recipe to serve or to take to someone – say, tomato aspic topped with homemade mayonnaise? They have it. What's more, they classify by denominations. Episcopalians sip wine and eat shrimp in the living room. Methodists eat casseroles with mushroom soup in the family room, and Baptists drink bourbon out of coffee mugs in the driveway. Other helpful tips include not rolling the car windows down when driving your loved one's ashes home.
All Southern funerals make room for eccentric Southern ladies. One of my favorites is the much-loved aunt riding in the funeral limousine with her two 20-something nieces who had just buried their mother. The aunt, it seems, had been in high school with the funeral director who was driving the limo, which had already broken down once. The car was quiet until the aunt leaned through the sliding glass window into the front seat and said loudly, "Billy, I know the funeral business is lucrative, but how do you stand it?"
That same Southern belle, grief-stricken but stalwart, hated the urn in which the same funeral director had returned her loved one's ashes. She did the only thing a Southern belle could possibly do under the circumstances. She buried the ashes in a sterling silver biscuit box taken from her dining room sideboard.