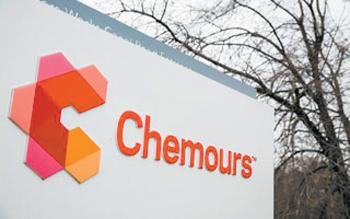 Remember the good old days when you could have a Coke and a smile? Our buddies down at the Chemours plant have a bit of a public relations problem — how to make their leftover Gen X more people-friendly and convince folks that it is dandy to have it in their drinking water. Chemours is the company by the Cape Fear River that produces Gen X, which is the replacement, more or less, for Teflon. Turns out, chemical cooties are hard to get rid of.
As part of the process for producing Gen X, Chemours has gotten Gen X in the water and the air. However, Gen X may not be good for humans — or other living things.
Folks around Grays Creek for months to avoid their wells, which have been infiltrated with Gen X. People in Wilmington enjoy Gen X in their water supply drawn from the Cape Fear River. Kindly don't drink the iced tea while at Wrightsville Beach.
Naturally, some folks have gotten riled up about being possibly slowly poisoned by Gen X. But look on the bright side, isn't it better to be slowly poisoned than quickly poisoned? The glass is not half full of Gen X, it's half empty of Gen X. Doesn't that make you feel better?
The latest interesting factoid about Chemours hit the news in January. It turns out that Chemours has been sending Gen X waste to the Netherlands for disposal. The Netherlands then sent the Gen X cooties to Italy to a company called Miteni SpA. But things went poorly for Miteni SpA. The Gen X cooties ended up in the groundwater near Miteni SpA's plant. The local Italian citizens were not happy.
Miteni SpA declared bankruptcy and stopped taking Gen X. Oops. The Netherlands then started shipping Gen X back to the Fayetteville Works Plant in Bladen County for disposal. Yep. Bladen County is now a dump for Gen X leftovers from Holland. Kind of makes you feel a bit of solidarity with the Third World as we are currently serving as a dump for chemical cooties in the same manner as Bangladesh, India.
Gen X residue is treated as a hazardous waste in Europe but not in the good old U.S.A. It's cheaper for Chemours to send Gen X on a cruise on the Love Boat to Holland and then bring it back again to be disposed of in Bladen County.
Chemours' recent report to the Environmental Protection Agency said that in 2019 it will import from Holland to Bladen County no more than 90 metric tons of what Gen X calls "sludgy liquid," from which it will remove "Gen X salts."
Remember the Environmental Protection Agency? It used to protect citizens and not corporation profits. But I digress. If 90 tons of rejected toxic waste sounds bad to you, cheer up. It could have been 100 tons of goo. All of this tends to present Chemours in a bad light. What to do?
Fortunately, Madison Avenue has an answer for every public relations disaster. The usually unreliable sources have revealed that Chemours is considering hiring advertising "Mad Men" superstar Don Draper of Sterling, Cooper, Draper & Pryce to come up with a way to make Gen X in your water and air a desirable result. The proposed advertising campaign will make you thirsty for Gen X. You can be proud to be a guinea pig in an EPA and corporate experiment to determine the long-term effects of drinking and bathing in cootie water.
The campaign is trying several slogans. Vote for your favorite: Taste that beats the others cold — Gen X pours it on. Gen X — It'll pickle your innards. Have a Gen X and a Smile. Gen X: I'm Lovin' it. Gen X: Finger lickin' good. Gen X: Taste the rainbow. Gen X: Your intestines will go Snap, Crackle, Pop.
Gen X: It will give you angel wings. Gen X: The most misunderstood soft drink. Gen X: Because we're worth it. Gen X is forever. Gen X: Just drink it. Gen X: It keeps going and going and going.
Take the Gen X challenge. Gen X tastes good — like recycled sludge should. Gen X: Come to where the flavor is. Gen X: Drink responsibly. North Carolina runs on Gen X. Gen X: Come thirsty, leave happy. Gen X: Delightfully tacky, yet refined. Gen X: Have it our way. It takes two stomachs to handle a Gen X. Gen X: Drink like you mean it. Gen X: We do sludgy liquid right. With Gen X, no one can hear you scream. Leave the gun, take the Gen X. A man who doesn't spend time with Gen X can never be a real man.
After Don Draper gets through with his campaign, you will believe that Gen X is good for you. Just when you thought it was safe to drink the water, you'll want a cool, tall glass of Gen X. And the winning slogan is: "I'd like to teach the world to drink/ In perfect harmony/ I'd like to buy the world a Gen X/ And keep it company/ That's the real thing."
Drink up. Trust, but don't verify.