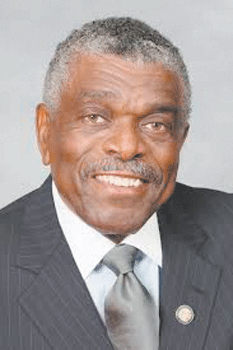 Publisher's note: I am yielding this space to Rep. John Szoka, R-N.C. I have the highest respect for John and all our elected public servants, regardless of political affiliation. Up & Coming Weekly is proud to be the local community newspaper, and we welcome contributions without regard to race, religion or political affiliation. This unbiased diversity is what makes Up & Coming Weekly successful and uniquely appealing to our readers. The only mandatory requirement we have is that the writers own their words. This is why we require photos and bios to run with all content features. Our readers want to know who is speaking to them. It's also the reason many politicians will not contribute. Our policy: "You say it! You own it!" — Bill Bowman, Publisher
In the aftermath of the governor's veto of the budget, Democrats in the House who agreed to vote to override the veto have been labeled as disloyal to their governor and disloyal to the Democratic Party. How dare a Democrat step out of line? It's "My party, right or wrong."
These Democrat House members are being portrayed as disloyal traitors and are threatened with being primaried by their own party. In fact, some were called to the governor's mansion and introduced face-to-face to their next Democratic primary election opponent if they don't toe the line. Raw political threats by elected and appointed people in positions of great civic responsibility is disappointing and so very wrong, to say the least. But remember, it's "My party, right or wrong."
Equally disappointing are left-leaning organizations like Progress North Carolina. This organization is on social media claiming that Democrat Representative X is trading healthcare for pork, depicting a picture of a hog's head and a stack of money right next to an unflattering photo of Representative X. Add to that the executive director of the North Carolina Justice Center, who was a guest on a local radio station last Thursday morning, echoing the same sentiments. Pork? Really? Funding the residency program at Cape Fear Valley Hospital is pork? Helping the town of Falcon repair its town hall when insurance came in about $60,000 short is pork? $20 million for capital improvements at Fayetteville Technical Community College, $16 million for capital improvements at Fayetteville State University and $28 million for new schools in Cumberland County is pork? Seriously? But remember, it's "My party, right or wrong."
North Carolina's economy has been booming for the last several years. Because of prudent fiscal policy and controlled spending over the last four budget cycles, we have seen a dramatic increase in job creation and increasing wages. North Carolina's unemployment rate is at a record low, and tax collections have outpaced budget estimates for the last four years because of our booming economy. These are the reasons we can fund these important and necessary projects across the state that might not otherwise be funded. Pork? Politically speaking, pork can be defined as spending money you don't have for projects you don't need. What this budget does is return the "good economy dividend" to its rightful owners, the taxpayers, for projects benefiting taxpayers.
House Democrats who've reached out across the aisle to work with Republicans — who have reached out to them in-kind — are being villainized and portrayed as party traitors. I thought this was called compromise. If I can believe even a small portion of what I see on TV, and read about in countless editorials, that's exactly what everyone wants, compromise. And now everyone can see who is truly interested in compromise and who isn't.
Working for our constituents by working together for the common good is, after all, why we were all sent to Raleigh. So, instead of recognizing and acknowledging these House Democrats for what they have been able to achieve in spite of their own party, they are subjected to disdain, criticism and disrespect from their party peers and leftleaning organizations. Reps. Billy Richardson and Elmer Floyd are two such public servants who don't deserve the contempt and disdain being heaped upon them.
Actually, these two public servants deserve grateful appreciation, respect, support and thanks from their constituents and community. They understand that it's not "My party, right or wrong," but it's about honoring their duty as public servants and doing the right thing for the right reasons for their constituents, community and state.
For this, gentlemen, I thank you — even if no one else will.
Photo: Democrat Reps. Elmer Floyd