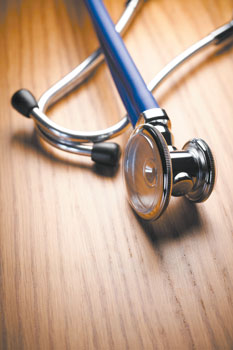 Credence Clearwater Revival's John Fogarty nailed it.

It feels all déjà vu all over again.

Presidents Richard Nixon and Donald Trump appear on parallel tracks, nearly 50 years apart.

Nixon may or may not have known about a criminal office break-in, but he and his administration went to great lengths to cover up that break-in and associated criminal activities. His lies were exposed when a staffer revealed to congressional investigators a secret Oval Office taping system, which recorded Nixon's lies and duplicity — not to mention his racist and obscene language. Nixon resigned the presidency in disgrace after Republican congressional leaders told him there was not enough congressional support to save him from impeachment in the U.S. House and conviction in the U.S. Senate.

After a whistleblower came forward about Donald Trump's requests for political favors from the president of Ukraine, Trump admitted soliciting several other foreign leaders for dirt on American political rivals, and has actually done so on worldwide television. At least one whistleblower, and perhaps more, have reported Trump's behavior to Congress, and impeachment investigations are underway. Trump continues to threaten the whistleblower(s), insinuating treasonous behavior that may have been punishable by death in earlier times.

What remains to be seen is whether congressional Republicans, including North Carolina's House delegation and Senators Richard Burr and Thom Tillis, have enough intestinal fortitude and strength of character to put the welfare of the United States before Trumpian politics. A political cartoon once depicted Senate Majority Leader Mitch McConnell and former House Speaker Paul Ryan as subjects for medical study as they are the only two human beings known to walk upright without having spines.

To quote Trump, "We'll see what happens."
Medicaid expansion has been a hot topic in the North Carolina General Assembly for most of the decade, with Democrats pushing for it and Republicans resisting. Democrats rightly argue that emergency rooms are the most expensive way on God's green earth to provide routine health care to uninsured people and financially burdens local hospitals. Republicans say expanding coverage for low-income uninsured people is just too expensive, even though the federal government picks up 90% of the tab. Last week, influential former Republican North Carolina House member and business leader, Danny McComas of Wilmington, came out in favor of Medicaid expansion. McComas says it would help combat North Carolina's opioid epidemic and points out that North Carolina ranks eighth from the national bottom in health insurance coverage.

Wrote McComas in the Wilmington Star News, "Why are we ceding the competitive advantage and sending our federal tax dollars to 37 other states to stimulate their economies, to create thousands of jobs in their communities and to provide affordable health insurance to their citizens? ... It certainly is not a good business decision."
And, finally, happy belated birthday to former President Jimmy Carter, who celebrated his 95th birthday Oct. 1. That milestone makes Carter the longest-lived president in American history, eclipsing former President George H. W. Bush, who died last fall at 94. He survived a metastatic melanoma diagnosis in which cancer spread to his brain and continues to do the physical, mental and emotional work of building houses for Habitat for Humanity all over our nation, with an upcoming foray to Nashville, Tennessee. Carter and his wife, former first lady Roselyn Carter, have been married for 73 years and continue to live in tiny Plains, Georgia, where the former president of the United States regularly teaches Sunday school.
Partisan politics aside, Jimmy Carter is in an entirely different league than Richard Nixon and Donald Trump.
Republicans say expanding Medicaid coverage for low-income uninsured people is just too expensive.