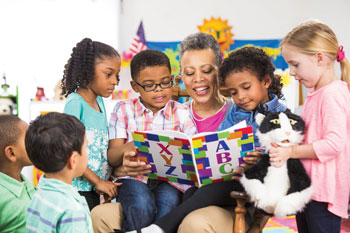 Friend, the 2019-2020 long Legislative Session has adjourned, and we still don't have a budget. The failure to pass this budget lies with Sen. Phil Berger and the Republican leadership who are unwilling to compromise and work for all the people in North Carolina. Our educators deserve a pay increase, we need investment in our public education infrastructure, we must protect our water from contaminants like Gen X, North Carolinians need Medicaid expansion, and we can pay for it all by cutting corporate welfare in favor of taking care of the people of North Carolina.

It is time to govern and put people over politics. Republicans continue to make excuses rather than working for the people of North Carolina and compromising on a budget that works for everyone. I am committed along with the other 20 democratic members in the Senate to continue this fight for a better budget.

On Jan. 14, the North Carolina Senate met for a brief session before adjourning until April.

During this session, no compromise was made on the budget. Senate Minority Leader Dan Blue and all Senate Democratic members offered to stay for as long as it takes to get an adequate budget that supports public education (K-12 and higher ed), teachers, support staff and retirees.

What I'm fighting for in the budget process:
· Adequate pay raise for teachers — GOP budget has a 3.8% raise, Gov. Cooper proposed 8.6%. Senate Democrats are fighting for a compromise of 6.5%.
· Adequate pay raise for retirees — GOP budget has a 0.5% raise. Gov. Cooper proposed 2%. Senate Democrats suggested a compromise of 1.5%.
· Adequate pay for noncertified educators — GOP budget included a $500 bonus. Gov. Cooper proposed 1.5%. Senate Democrats suggested 2%, while other state employees saw an increase of the minimum to $15/hour, facility staff like bus drivers, janitors, cafeteria staff and others have not seen a meaningful pay raise in years.
· Democrats proposed a $100 million increase in public school infrastructure, including $19 million in additional funding for Cumberland County.
· Democrats also proposed $5 million in additional resources to address contaminants like Gen X.

The North Carolina General Assembly session has adjourned and will be back in session April 28. Please know that the office will continue to be open, so feel free to visit us at any time. Please contact us by phone at 919-733-5776 or by email at Devierela@ncleg.net for further questions.